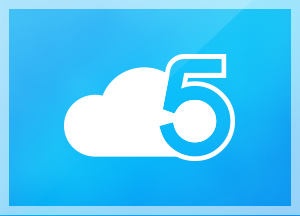 This is Part 2 of 5 in the Dundas Dashboard Version 5 Pre-Launch
As companies collect more and more data about their operations, the challenge of finding a place to store it becomes troublesome. As the data collected becomes "bigger" by the day, larger hard drives and external storage devices become an expensive and unideal solution. This, combined with the recent trend of empowering employees by democratizing company data and making it accessible anywhere or anytime has more and more businesses turning to the cloud for storage. For those unfamiliar, cloud storage refers to storing data at an off-site storage system, usually maintained by a third party. One of the most popular cloud storage providers that business users will be familiar with is the Salesforce CRM.
Dundas Dashboard looks to help you make sense of your data by giving you a tool that enriches your cloud environment through data visualizations. Because what good is convenient and accessible data if you can't use it to spot trends and patterns?
With Dundas Dashboard v5 (coming this fall), Dundas allows you to visualize data stored in the cloud with connectors for:

• Amazon Redshift
• Salesforce CRM
• Microsoft Dynamics CRM
• OData Applications
• Custom Web Services

Dundas Dashboard allows you to take all of your data in the cloud and present it visually. With a custom business dashboard you can ensure that regardless of where it's stored, your data will be properly interpreted by all levels of your organization.
Watch this short trailer on Dundas Dashboard v5 to see what's coming.