How it all started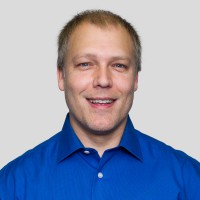 Troy Marchand, President, CEO and Co-Founder,
Dundas Data Visualization

Troy's passion for innovation and technology began at the early age of 12, when he developed his first commercial software application. His long-standing vision and passion for what great software can achieve, led him to focus his efforts on developing products that helped businesses better understand and visualize their data. Fast forward to today, and he's the President, CEO and Co-Founder of Dundas Data Visualization, built on his ongoing, ever-growing eagerness to create software that people can truly benefit from. Troy's desire to craft BI and data visualization solutions that deliver unique and personalized user experiences has helped set Dundas apart. As the innovation at Dundas continues, so does the company's commitment to creating great software that gives you ultimate control over your BI experience.
We think
differently
At Dundas we think differently. We know that true BI success isn't achieved by simply providing generic, cookie-cutter tools. The reality is, effective BI requires a shared vision and collaboration between business and technical users. It's about more than just analysts exploring your data – it's about business people being empowered to act on it. For over two decades we have led the data visualization industry and have helped organizations step up their BI game. We provide a personalized experience – from our product right through to how we support it. Be empowered with the right capabilities so you can customize your BI as desired.
History of innovation
Founded on the basis of creativity and functionality, Dundas Data Visualization has seen spectacular success, as our products evolved from components, to Dashboards, to our current flagship product Dundas BI – a bold and beautiful business intelligence and data visualization software.
Dundas BI delivers a personalized experience unlike any other, featuring Data Preparation, Dashboards, Reporting and Visual Data Analytics.


Passionate people building great software.
Our product speaks for itself. But it's not enough to just provide customers with great technology. We've created a culture and community of passionate, engaged employees that strongly believe in our mission. A personal touch is the foundation upon which we flourish, and has allowed us to better understand the goals of our customers. By fostering a collaborative and stimulating workplace, we have been able to empower our employees to succeed to their fullest extent, which leads to success for our customers.
Get in touch with us
No one knows your business better than you do.
Tell us what you're trying to achieve and we'll make sure you get there.
General Inquiries
info@dundas.com
Sales
North America
+1-800-463-1492 x1
International
+1-416-467-5100 x1
sales@dundas.com
Support
+1-416-467-9100
support@dundas.com