Get to Market Faster with the Right Solution
Bring your customer-facing applications to life and differentiate them with beautiful analytics that are designed to be integrated and embedded.
We help integrate Dundas BI into your existing programs, systems and administration seamlessly, to deliver powerful interactive dashboards, reports and self-service analytics to your customers. The Dundas BI Embedded Program is designed to guide ISV/OEMs through the embedding process and equip you with the necessary foundation and understanding of Dundas BI's massive capabilities. Prepare to accelerate the time-to-market of your BI projects, and enable successful embedding of Dundas BI's analytics without the time and expense of building your own BI product from scratch.
We'll help you quickly build polished and custom embedded solutions that you can proudly take to your customers, and complete their experience.
Benefits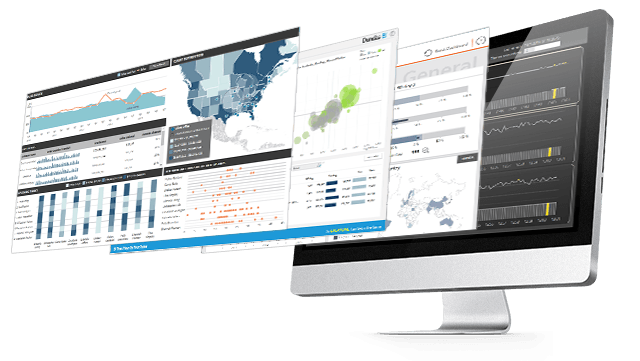 1

8 Hours of Training

2

Up to 3 Days of Proof-of-Concept (PoC)

3

Ad-Hoc Consulting Sessions with Dundas' Experts

4

Dedicated, Unlimited Support

5

Regular Meetings with the Dundas Team
This Program is Ideal for
Adding analytics to existing web applications/client portals
Developing SaaS, multi-tenant data solutions
Creating white labeled/Branded stand-alone BI applications
Externalizing open data to the public via interactive visualizations How to Qualify
In order to qualify* for the Dundas BI Embedded Program, there must be a plan to create/enhance/replace your external customer-facing offering with customized, interactive automated reports, dashboards and analytics, within the next 6 months.
Ready to Partner with Dundas?
Dundas' partners benefit from market leading, innovative and flexible BI and data visualization solutions that can be easily integrated into their overall solution to create new value for their clients.
With the Dundas BI Embedded Program, Dundas' partners can get to market quickly, generate new revenue opportunities and gain competitive advantage. This program is designed to support our partner's business objectives and ensure that your customers receive outstanding value.
*This program has a limited number of spots available – Dundas reserves the right to determine whether you qualify for this complimentary program.