Transpose a table visualization
1. Overview
This article shows you how to transpose a table visualization on your dashboard by transposing the data result of the underlying metric set.
2. Setup
First, create a new dashboard and drag a measure and a hierarchy to the canvas. This will create a table visualization like the following figure.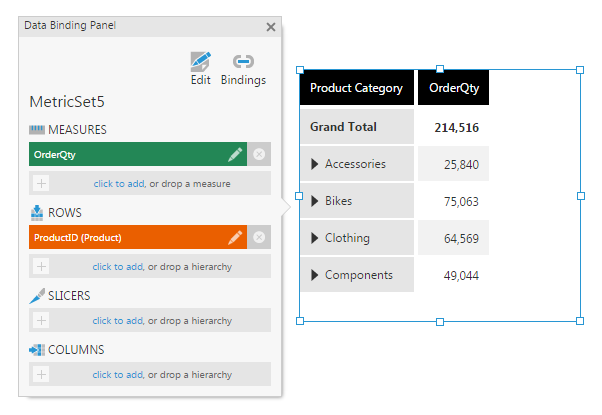 Alternatively, if you have an existing metric set, make sure it is checked out to you, and then drag it to the canvas. Re-visualize it as a table as needed.
3. Transpose the table
Open the Data Binding Panel for the table, and then click Edit.
Look for the Transpose Result check box and select it.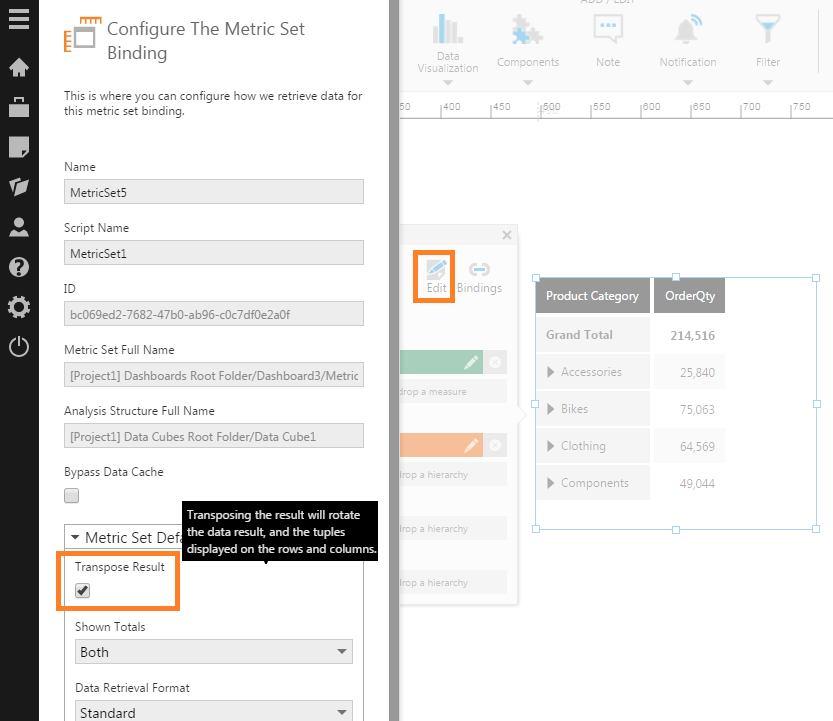 Click Submit. The table is now transposed.
4. See also