At the time when Dundas BI was being developed, our founders wanted to ensure the platform was built with a forward-looking mindset – effortlessly adaptable for the future needs of the users. In line with this vision, they signaled the R&D team to divide the software development into two parts – front end and back end – which would communicate with each other strictly via public Application Programming Interfaces (APIs).
This foundational decision is what makes Dundas BI the most open and flexible business intelligence software there is out there in the market today.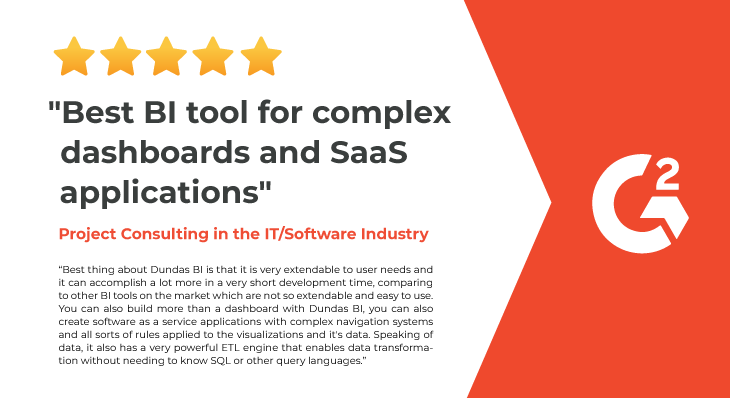 APIs are The Holy Grail of Dundas BI
By designing the software architecture in a manner where the front end and back end communicate via public APIs, we made them independent of each other - essentially giving you the liberty to tailor the entire front end user experience as per your requirement. Therefore, design the analysis experience that feels more intuitive to your and your users' needs. 
This flexibility also comes in very handy when you are trying to embed Dundas BI within your existing software. With the ability to modify every user interface functionality, we alleviate the worry of having to make your users switch to an entirely new looking system thereby reducing the learning curve significantly. With Dundas BI, you can give your analytical dashboards the look and feel that matches your branding.
The Software Developer Friendly Plugin Model
Any action that you perform on the web interface of Dundas BI can be replicated via software codes with our public APIs. To keep the platform software developer-friendly and resilient to technology changes, we have a plugin model for just about everything. 
Data Providers
Data Transformations
Formulas
Visualization and Non-Visualization controls
Export Providers
Account Providers
Tenant providers
The list goes on.
We equip you with JavaScript APIs on the dashboard so you can interact with the backend or even go as far as building automatic dashboards. We even give you the freedom to override the entire web application by adding your own HTML, CSS and JavaScript codes. If you wish to communicate with the server, we have .Net APIs and REST APIs at your disposal. What's more? There's even the ability to code simple scripts to help you with data transformations and complex formulas.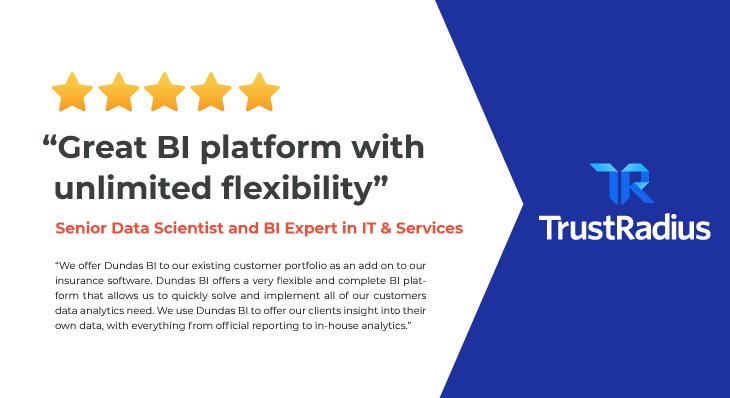 Recommended Watchlist
APIs - the Unsung Legends of Dundas BI
Leverage the REST API in Dundas BI for External Administration
Create a Consistent Experience with White Labeling (dundas.com)
How To Embed Dundas BI In A Third-Party Web Page
We believe that data analysis is an end-to-end process that involves data scientists, software developers as well as the business users. That's why every version of Dundas BI is carefully engineered to cater to every stakeholder in the business of intelligence.
Customizable UI Experience to Suit Your Needs 
We've made our point by giving you a glimpse of the technical details. Now, let's give you a visual idea too so we can rest our case. 
Sales Team Performance Dashboard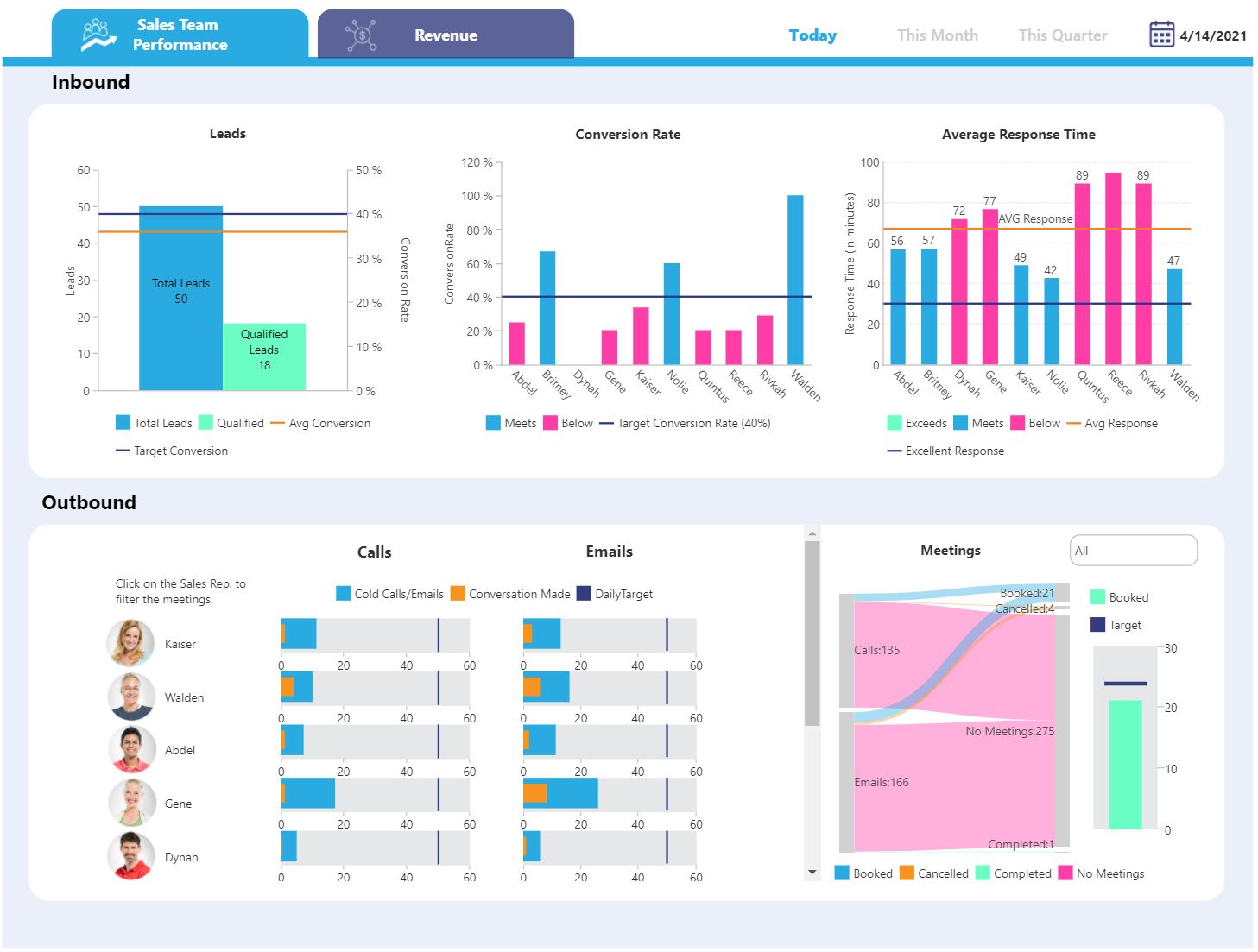 Education Dashboard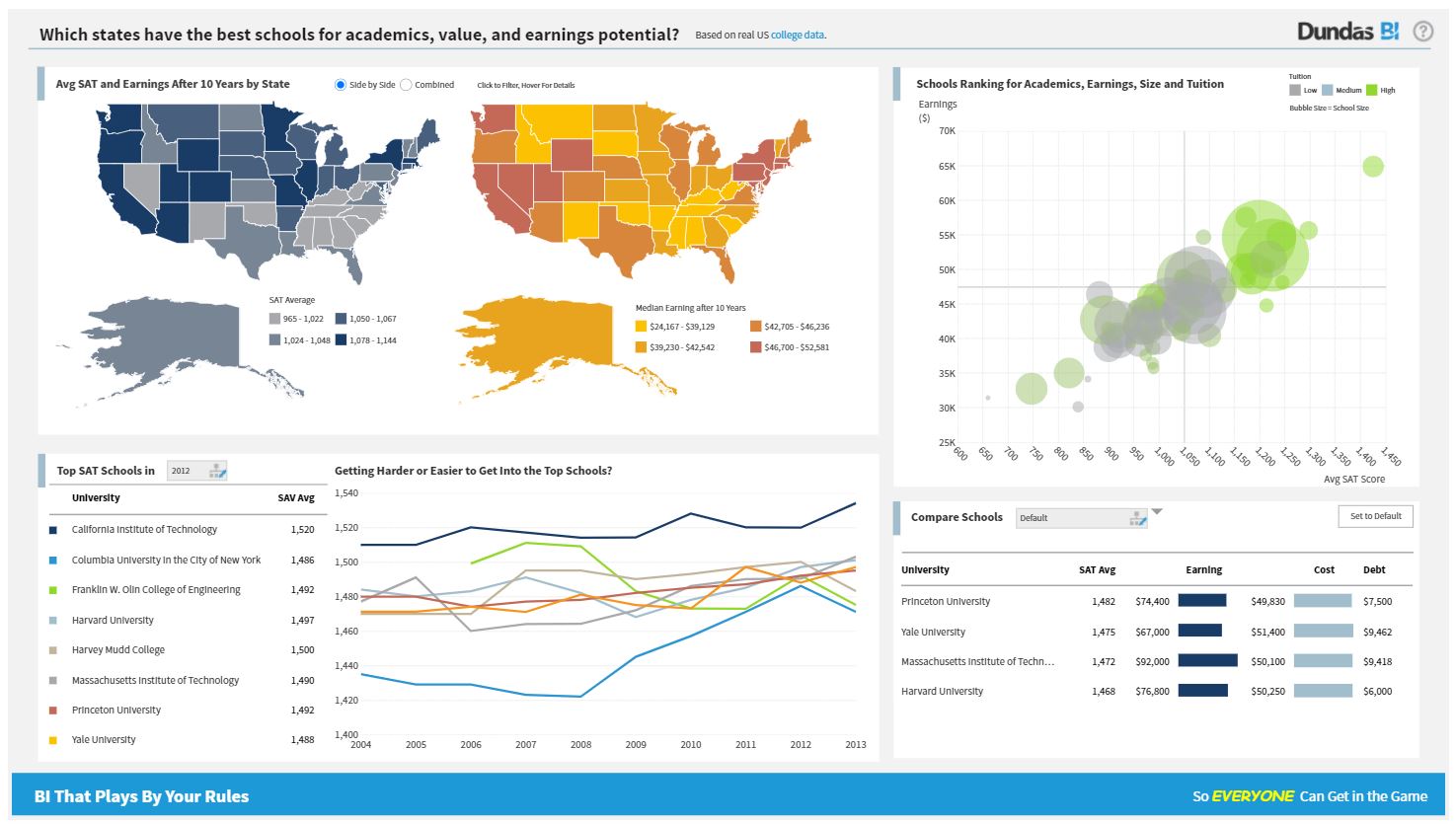 For deep dive into our APIs, you can also check out our developer resources.
Dundas BI is designed to grow with your needs. We are confident that you will never hit a wall with our business intelligence solution.
About the Author

Tejas Shah is the Community & Content Lead at Dundas Data Visualization. He is a Computer Science graduate with a major in Data Science and a marketer by trade who is passionate about data-driven storytelling. He authors content that educates and offers a fresh perspective in the world of business intelligence and analytics.

Follow on Linkedin