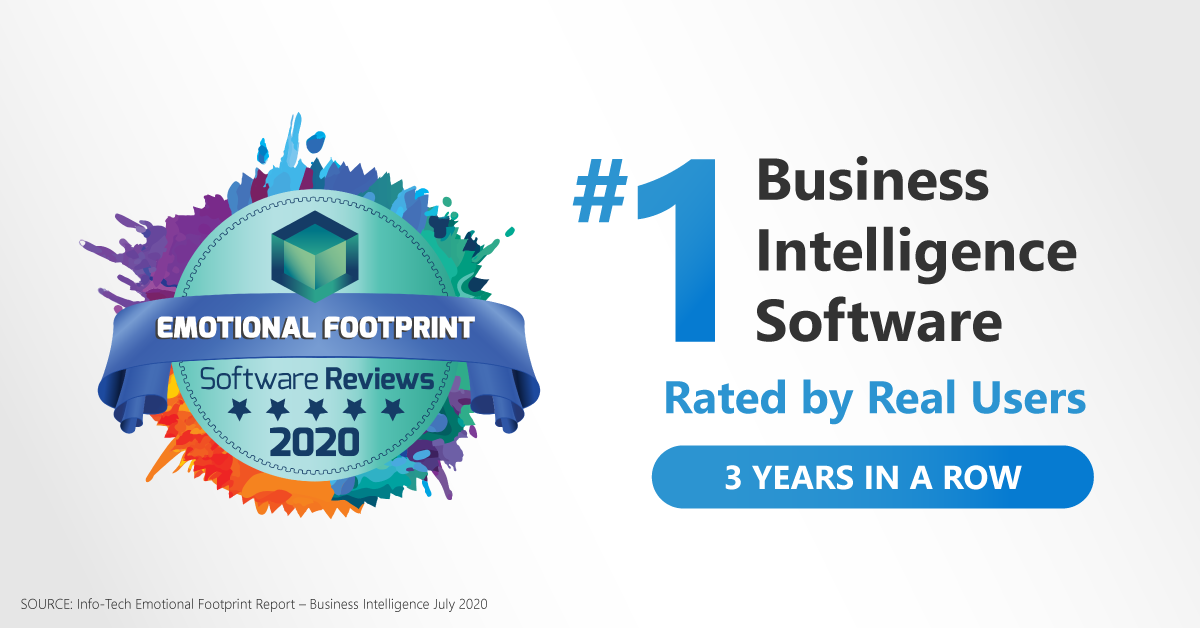 Real users love and recognize the value Dundas provides
The relationship between software vendor and customer is complex. Dundas simplifies it by providing the greatest business value and high user satisfaction - according to real users in the latest SoftwareReviews report.
16 business intelligence and data analytics vendors were evaluated by real users of the software in Info-Tech's 2020 Emotional Footprint Report. Dundas BI received the highest user sentiment scores of any vendor evaluated.
The report illustrates high-level user sentiment by aggregating emotional response ratings for the vendor-client relationship and product effectiveness, creating a powerful indicator of overall user feeling toward the vendor and the product.
Get the report to learn more