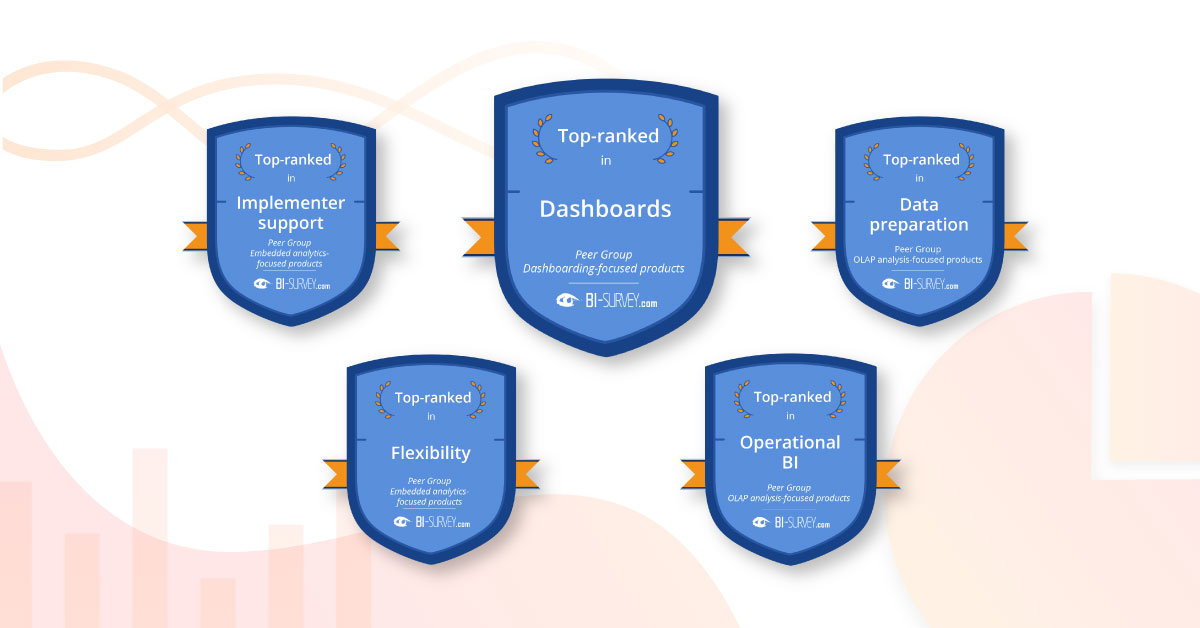 The BI and analytics community has spoken and they love Dundas BI
Dundas BI has been awarded the top ranking in Flexibility, Dashboards, Embedded Analytics and 10 other categories, and is recognized as a leader in another 80+ in the BARC BI & Analytics Survey 21, the world's largest survey of BI software users.
The BARC BI & Analytics Survey 21 is based on findings from the world's largest and most comprehensive survey of business intelligence end users. In total, 2,500+ people responded to the survey and 33 products (or groups of products) were analyzed in great detail.
The BI & Analytics Survey examines user feedback on BI and analytics product selection and usage across 36 criteria and gives unparalleled insight into how users feel about current hot topics and technologies.
Get the report to learn more