The future of business is

business intelligence

Our world is becoming increasingly digital, as advances in technology, coupled with external factors like the COVID-19 outbreak have accelerated the role data plays in our daily lives. And, as a direct result of this evolution, that same data is being generated at an outrageous speed and in obscene volumes, forcing businesses to look for ways to harness and make sense of it all.

Enter, business intelligence (BI). BI keeps everyone, and everything, connected in your business. Enterprises are swimming in oceans of data and the smart ones know how to make use of BI to understand and analyze their data, deliver exceptional reporting and data analytics experiences, make critical business decisions and gain a competitive edge.

The time for business intelligence is now. After all, businesses who adapt and remain competitive are the ones who've invested in BI and data analytics. Take a look for yourself. In our latest infographic – Why Business Intelligence Is Critical To Your Business – you'll get a surprising look into the future of BI, the benefits of BI, and use cases for BI around the world.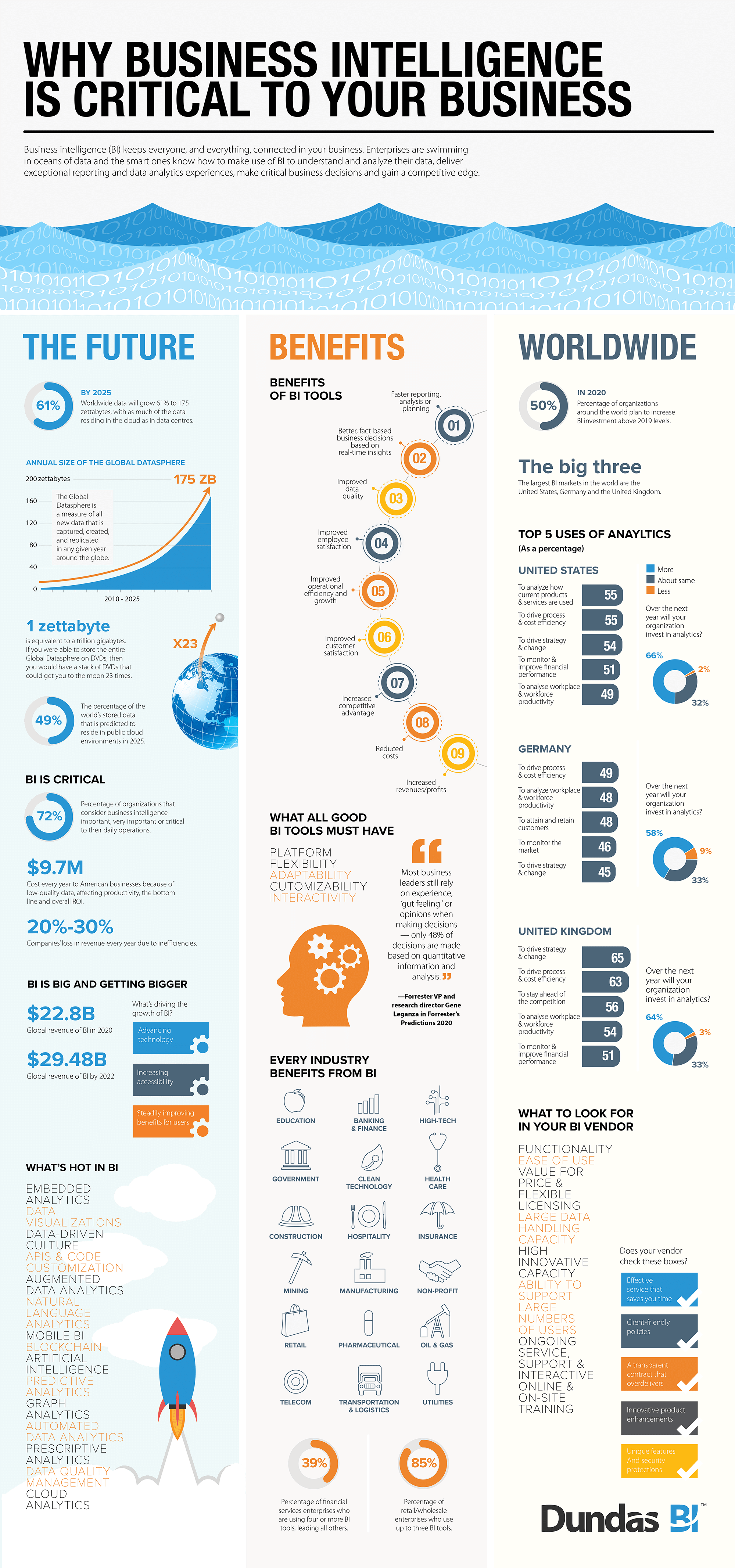 Business intelligence is no longer a luxury, it's a must have
3 Reasons Why Business Intelligence Is Needed Now More Than Ever
READ THE BLOG
⟶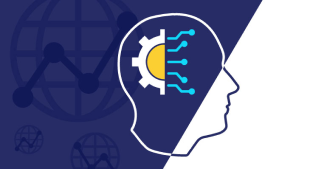 Why Business Intelligence Is A Must Have In Today's Global Environment
WATCH THE VIDEO
⟶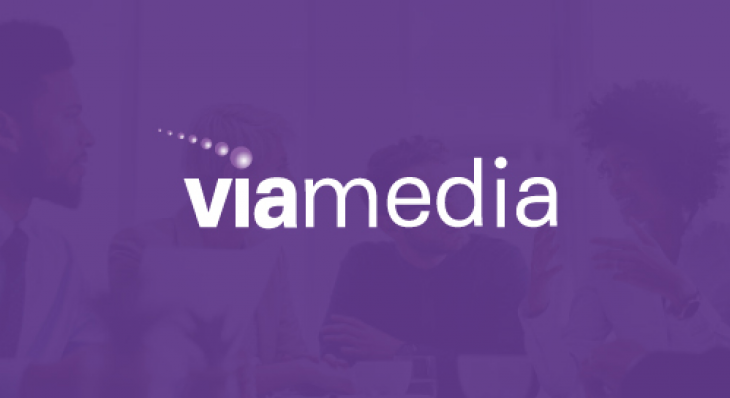 How Viamedia Transformed Their Way Of Managing A Distributed Sales Team
READ THE CASE STUDY
⟶
1,000+ companies trust Dundas to solve their biggest business challenges