We support you from 'hello' to 'hello ROI'
We're passionate about helping your business unlock the power of data through the use of modern analytics. We want your project to be a roaring success. which is why we support you at every stage of your journey, from day one of your evaluation right through to your purchase and beyond. From tailored product demonstrations, elite technical support, on-going training and engagements, to an exclusive VIP community, the services that Dundas provides ensure you are able to successfully launch company-wide, game-changing data analytics solutions and achieve a higher ROI faster.
You don't have to pay-to-play. Other vendors offer their services using a tiered approach, meaning the more you pay the more you get. At Dundas, there's no comparison table. We want your experience with us to be as smooth as possible. Whether you're evaluating our software or looking to scale, we meet and exceed your needs with an abundance of complimentary services.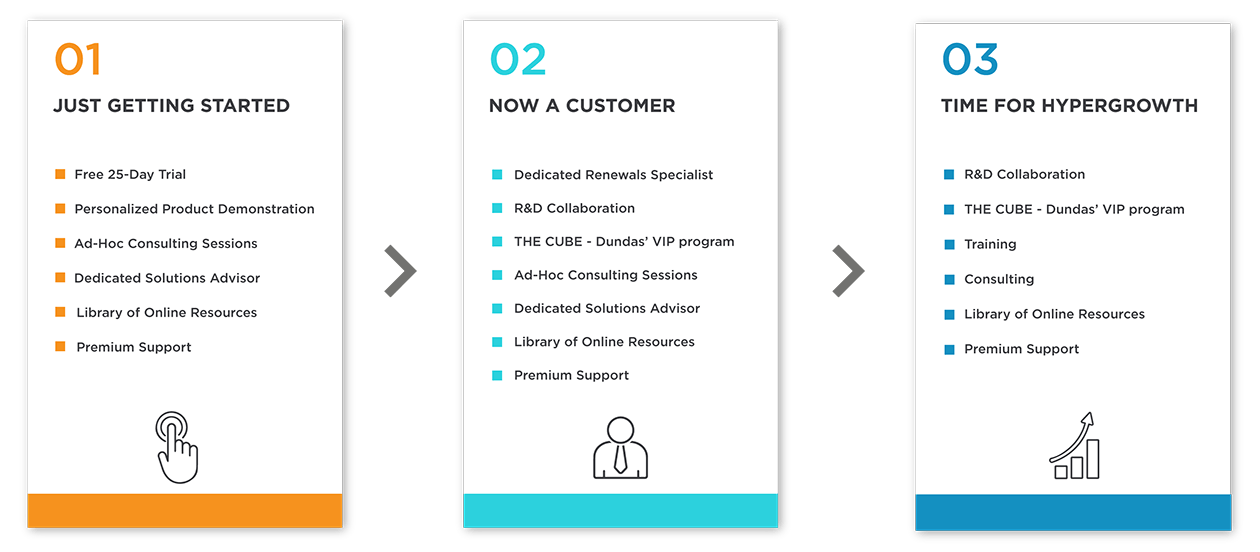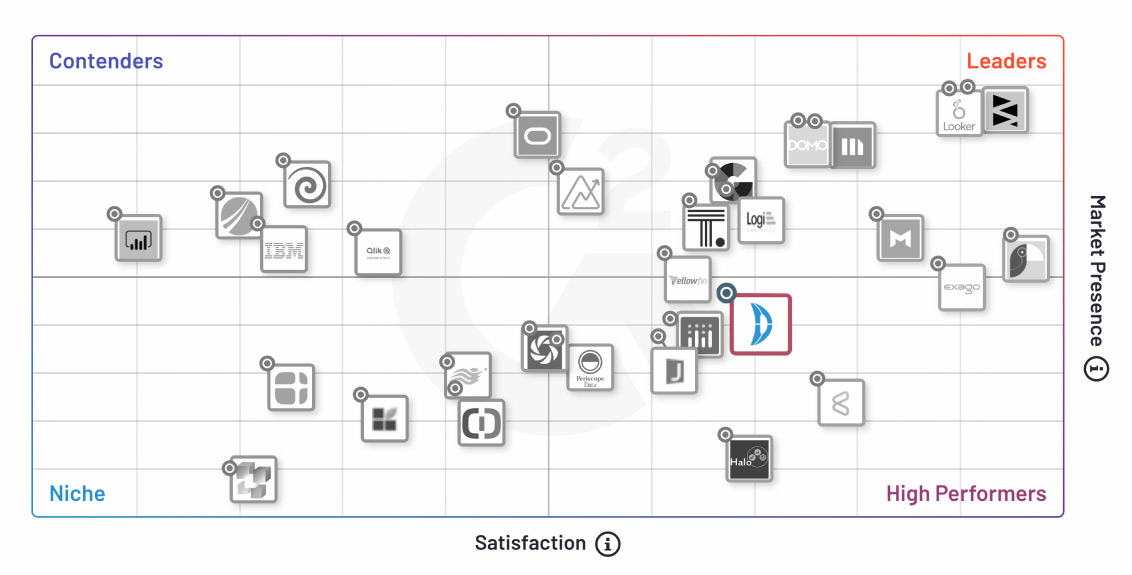 Start your journey with a free, fully supported trial
First impressions are everything
No hidden costs. No surprises. We're in this together. That's why we put the power of our experts behind you from the moment we connect so you can successfully evaluate, implement, and reap the benefits of Dundas BI. Take advantage of free, expert guidance throughout your entire journey.
Start with a 25-day free trial of Dundas BI, create magnificent dashboards and powerful analytics with the full support of our technical Support teams, take part in a live demonstration of the platform, personalized to your exact needs, engage in Q&A and ad-hoc consulting sessions with highly skilled business intelligence experts, and work with a Dedicated Solution Advisor to build a proof-of-concept.
START YOUR FREE TRIAL OF DUNDAS BI
⟶
DISCOVER OUR JUMP START PROGRAM
⟶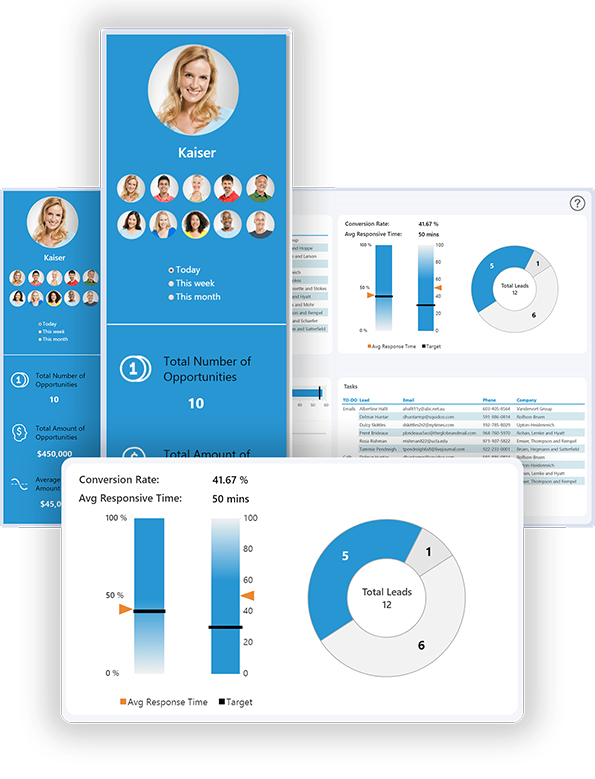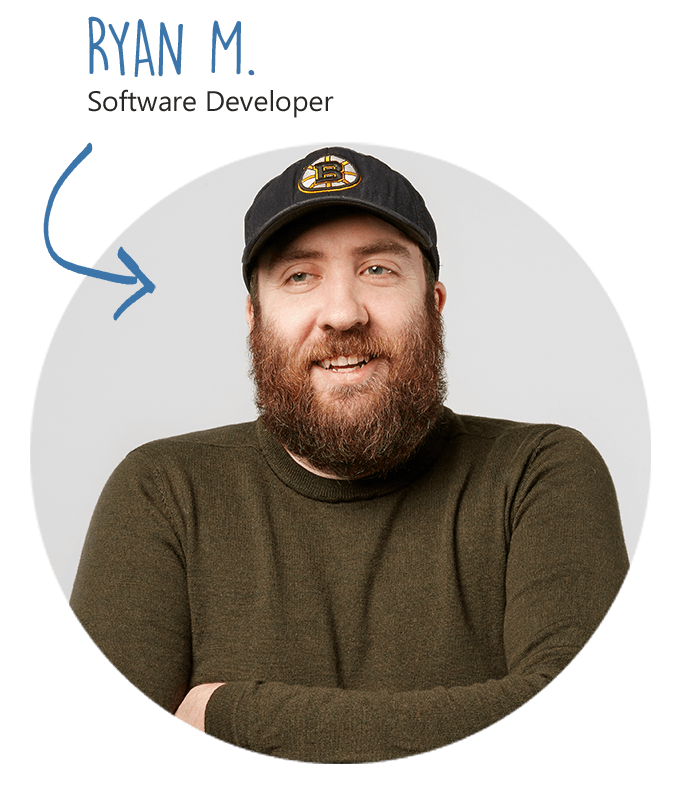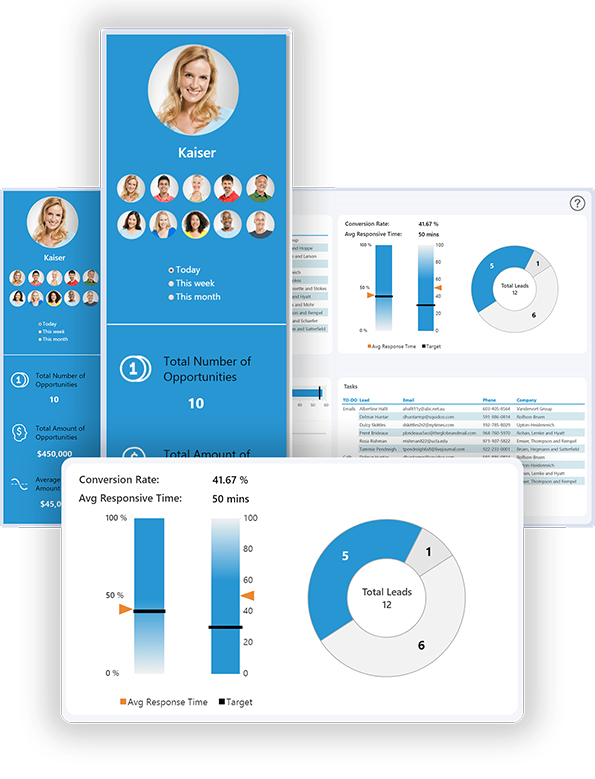 Premium expert support when you need it
You're part of the family. Now what?
To keep your project moving in the right direction at all times, maintain momentum, effectively deploy your solution, and maximize your investment, you need the right resources and support network.
As a customer, you get premium support from an award-winning team. Comprised of business analysts and developer associates, our in-house Support team is knowledgeable, reliable, and has blindingly quick response times! Unlike other data analytics vendors, our Support doesn't come in tiers. You get the expert help you need, when you need it. No strings attached.
VISIT OUR SUPPORT CENTER
⟶
97%
of surveyed users say they would recommend Dundas BI
"I think it's a great product and a great company to work with. They truly care about our success using the product"
Project Manager (IT), Retail/Wholesale/Trade
Excerpted from BARC research, sponsored by Dundas
DOWNLOAD THE REPORT
⟶
Ongoing exceptional service and resources to fuel your success
There's more where that came from
Put simply, we're obsessed with your success. In addition to providing premium support, we offer our customers exceptional services on an on-going basis to empower them to tap into the full power of Dundas BI.
Enjoy unrestricted access to our VIP program and user forums, collaborate directly with our R&D team, forge a lasting relationship with a dedicated Renewal Specialist, and immerse yourself in our vast library of online resources. We'll help you embark on a journey of continuous learning, extract more value from your solution faster, and maximize your investment.
EXPLORE OUR RESOURCE LIBRARY
⟶
JOIN 'THE CUBE', DUNDAS' VIP PROGRAM
⟶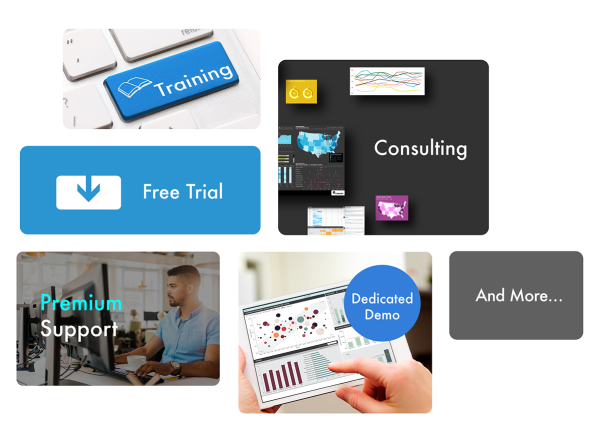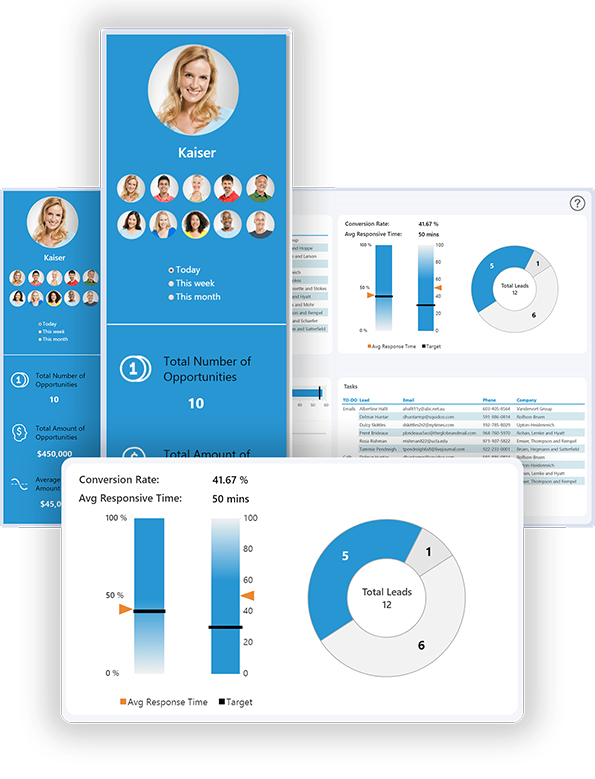 The support we get from Dundas is indescribable - any question we've had has been answered quickly and professionally. The feature-rich product has really opened new doors for our team!"
Rachel Tobin
Informatics Manager, Signature Performance
Unlock your potential with expert guidance
We want to bring your vision to life and set you up for prolonged success, and becoming a customer is just the beginning. Next up, our world-class team of industry experts will help you get to market faster and take your business into hypergrowth with dedicated training and consultancy services.
START YOUR FREE TRIAL OF DUNDAS BI
⟶
Learn the skills necessary for success
Training
Our comprehensive collection of training courses, educational guides, workshops, and examinations help you develop the critical skills needed to ensure your project is a success. Hit the ground running and get the confidence you need for effective, advanced analysis.
Interactive Learning
Get hands on with Dundas BI and quickly learn to create dashboards, reports and more. The best way to learn the software is by experiencing it for yourself.
Best Practices
Learn best practices as they relate to effectively managing your project and designing actionable, effective visual discovery solutions.
Guarantee Proficiency
We're focused on empowering users by starting with the basics to ensure everyone understands key concepts before moving to more advanced topics.
Product Training Options
We offer a range of free and paid training courses to enhance your expertise and ensure your project is a success. Become more proficient with Core and Advanced level training options.
Delivery Methods
We offer interactive, on-site product training and live, online remote product training courses taught by highly skilled and knowledgeable business intelligence experts.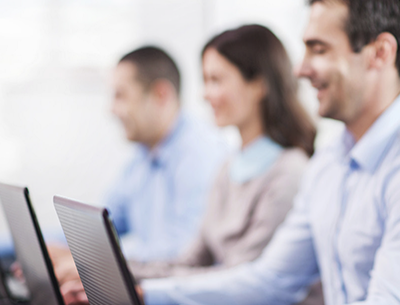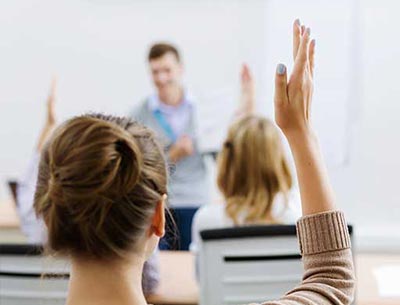 Leverage the power of our experts
Consulting
We offer consulting advice and hands-on enablement to help you be self-sufficient. Our Professional Services consultants provide the resources and Dundas BI expertise you need to augment and enhance your team.
Consultancy Services
A variety of consulting services are available on a time and material basis, ranging from ad-hoc to full-time onsite delivery.
Initial Solution Set-Up
We'll advise on server installation and configuration, user set-up and administration, data modelling, and how to connect to your data sources.
KPI Analysis & Dashboard Design
Learn how to analyse your KPIs, discover data visualization best practices, and design stunning dashboards and reports with practical wireframe training.
Dashboard Implementation
We'll assist with the build and implementation of your first dashboards, offer advice on performance analysis, and deliver feedback and enhancements on already implemented solutions.
Visual Best Practices
Together we'll review and revise dashboard mock-ups and wireframes, and develop color palettes, styles and themes within Dundas BI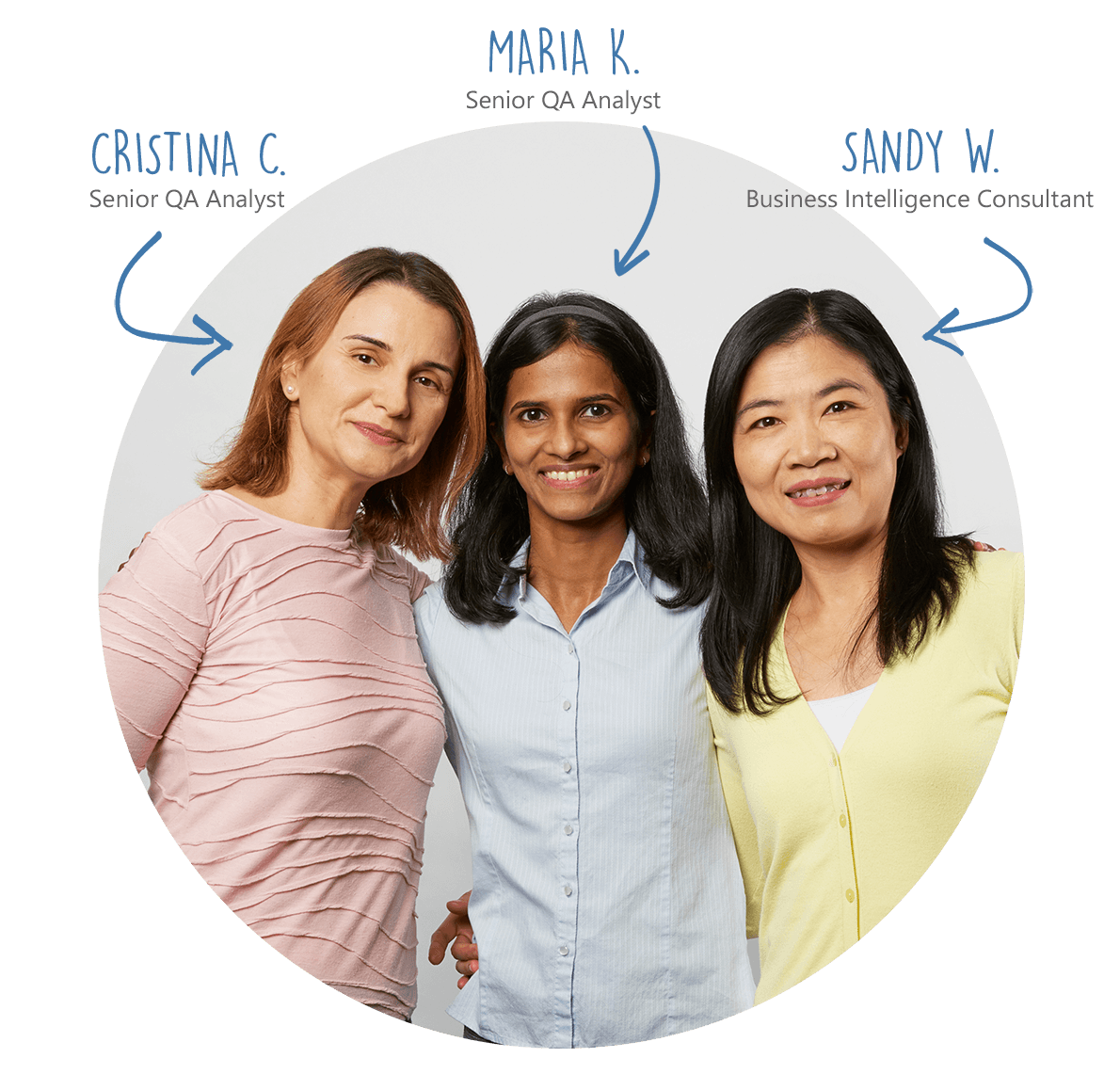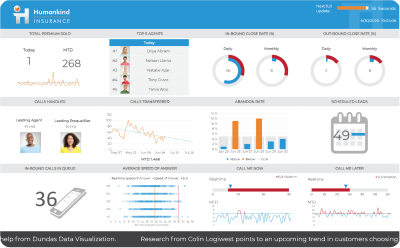 Remove guesswork from the equation.
Let us show you how Dundas BI can help your business. Enjoy an open-ended and interactive discussion tailored to your needs, led by a highly skilled business intelligence expert. It's our engaging, personal approach to understanding and solving your problem that sets us apart. Don't take it from us - see for yourself why Dundas is a market leader.