Telecom Dashboard Solutions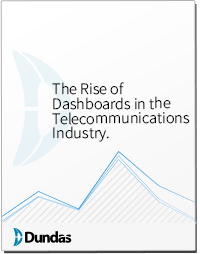 The ability to see key performance indicators and read trends can often be the difference maker for worldwide telecoms such as STC (Saudi Telecom Company), who saw a 55% decrease in service tickets the year they implemented Dundas Dashboards.
Data visualization tools from Dundas are required for today's rapidly changing telecommunications landscape and at Dundas Data Visualization, we've identified four major areas where your company may be able to improve with the aid of dashboards:
Customer Retention & Service Help Desk – Customer service quality is a driving force behind customer satisfaction. Visualize how customer satisfaction be improved as well as which service areas are faltering and why.
Pricing and Billing for Data Services – Revenue from data is expected to out-perform revenue from calls by 2017. Will your organization be ready to view this shift?
Network Operations – monitoring wireless network usage allows operators to plan hardware upgrades, meet SLAs and minimize dropped calls. Performance analysis of the radio network, core network and business layer can also prevent revenue leakage.
Buyer Behavior & Target Customer Profiles – Thoroughly envision your market needs. What are optimal locations for new stores? What products should be stocked at each location? Is the website being properly optimized? Can any services be added?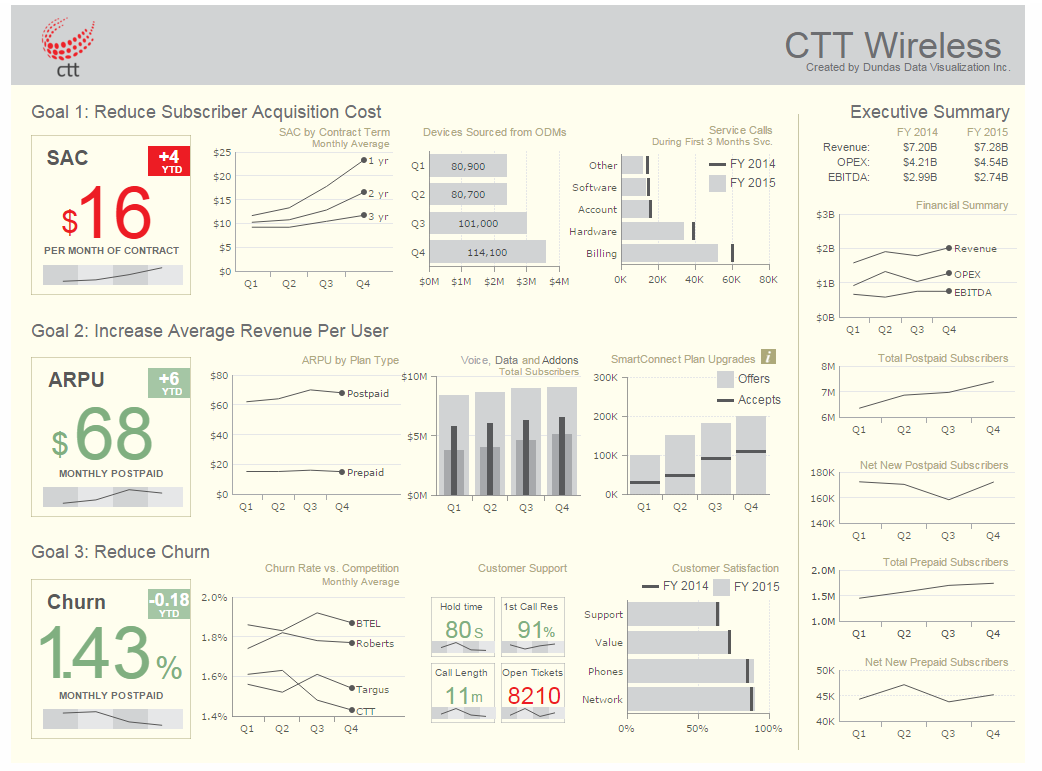 "The executive dashboard provides a high-level overview of corporate performance for CTT's wireless division. SAC, ARPU and customer churn are broken down into Key Performance Indicators (KPIs) to show how executive strategy has influenced these numbers. High level fiscal results and subscriber breakdown are shown in a sidebar to help visualize overall performance."
- CTT
Download
To view the complete Telecom Dashboard Whitepaper or See how Dundas helped the team at STC decrease service tickets by 55% please fill out the form located on the right of this page.
http://www.telecoms.com/49014/80-per-cent-of-operators-lack-real-time-data-for-postpaid-billing/
http://www.computerworld.com/s/article/9230135/Applying_technology_to_boost_customer_loyalty