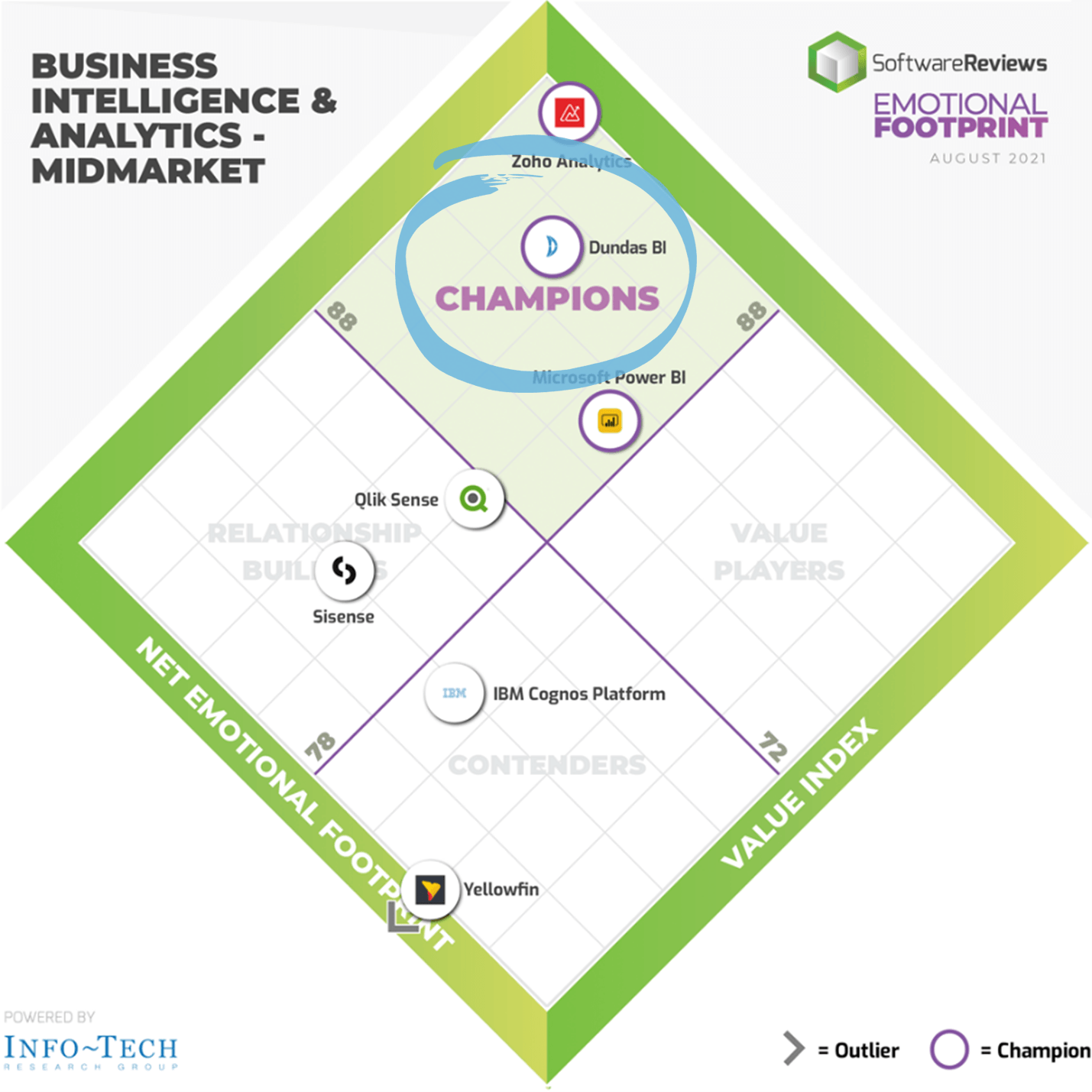 Dundas BI is a champion in Service Experience and Product Innovation
How real users feel about their service experience is crucial when looking at potential software vendors. Enter the 2021 Emotional Footprint Report, from SoftwareReviews (powered by Info-Tech Research Group), created to assess the vendor-client relationship and help people make better buying decisions.
The report illustrates high-level user sentiment by aggregating emotional response ratings for the vendor-client relationship and product effectiveness, creating a powerful indicator of overall user feeling toward the vendor and the product.
See how real users feel about Dundas BI across five key categories
Service experience ⟶ Good service matters. Dundas treats its customers well before AND after purchase.
Negotiation and contract ⟶ Negotiations don't have to be adversarial. We work together to find the best deal.
Strategy and innovation ⟶ We don't just keep pace with market directions, we set the trends.
Product impact ⟶ Dundas BI is secure, reliable, will enable your performance and productivity, and will propel you forward.
Conflict resolution ⟶ Dundas handles disagreements reasonably, fairly and amiably, giving you peace of mind.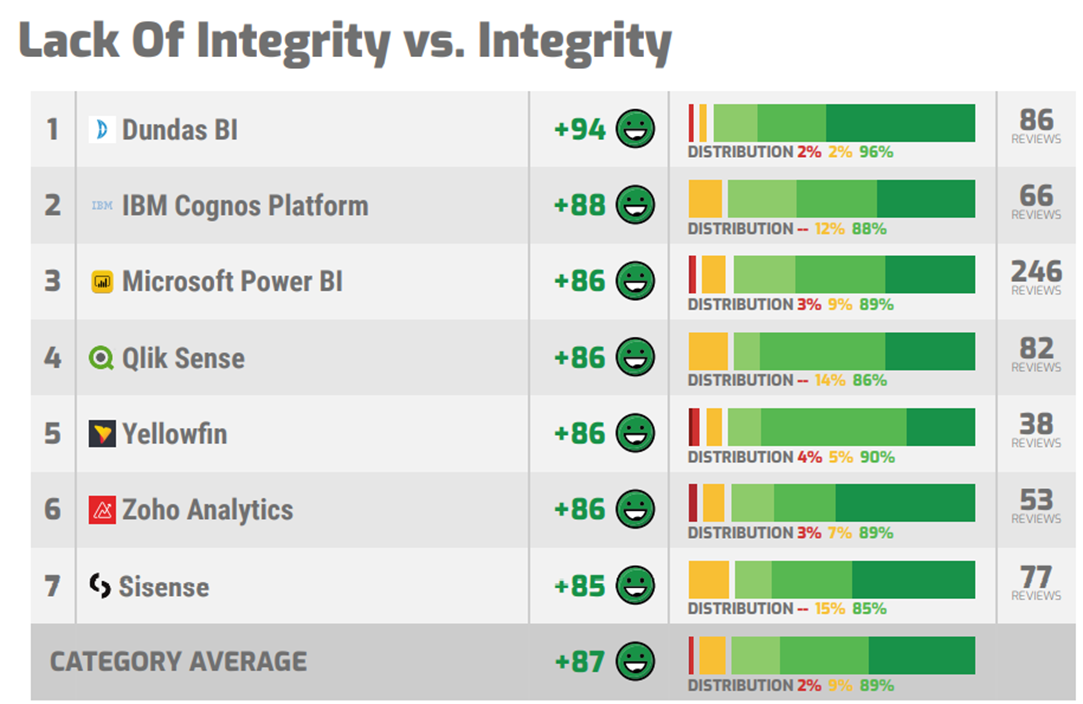 Dundas BI is top rated by real users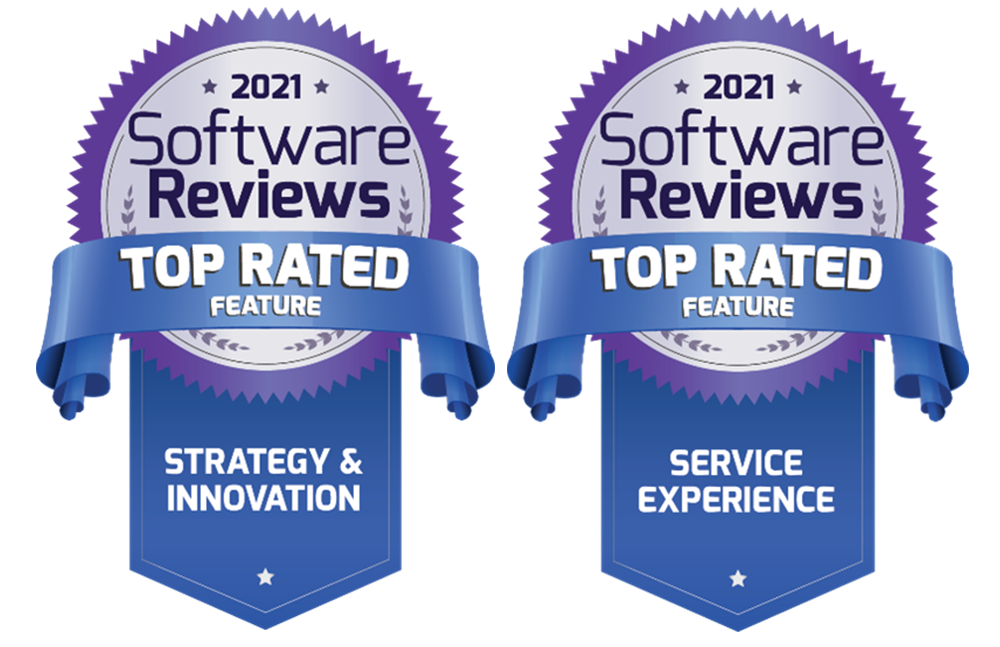 About this report:
Info-Tech Research Group is a world leader in information technology research and provides Category Reports as a comprehensive evaluation of popular products in the Business Intelligence & Analytics market. This buyer's guide is designed to help prospective purchasers make better decisions by leveraging the experiences of real users. The data in this report is collected from real end users, meticulously verified for veracity, exhaustively analyzed, and visualized in easy-to-understand charts and graphs. Each product is compared and contrasted with all other vendors in their category to create a holistic, unbiased view of the product landscape. Use this report to determine which product is right for your organization.
For a highly detailed report on Dundas BI, see the latest Product Scorecard.
Hungry for more third-party content on business intelligence?