A leader never crowns themselves
Category Leaders by GetApp is a ranking that highlights top-ranked North American software products and is 100% fueled by unbiased ratings from real end-users of the software. Five key areas are considered for inclusion, including: ease-of-use, value for money, functionality, customer support, and likelihood to recommend.
The research team at GetApp evaulates hundreds of software products and countless more user reviews, and only the software with the higest scores become Category leaders.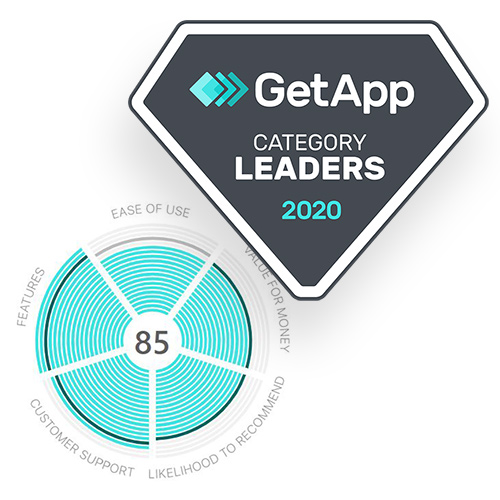 What are our customers saying?
The world's leading businesses have discriminating tastes. They don't trust just any software to get the job done. Meet some of the customers who use Dundas BI to elevate their businesses to greater heights
"Affordable, Flexible Solution For Manufacturing Operations BI"
"... the tool has been a great help to reducing external spend and internal, custom-coded solutions."

"Amazing Experience For Your Dashboard's Users"
"The fact that they expose all of their API tools to the end user is amazing, and allows you to create some awesome things."

"Easy To Customize And User Friendly GUI"
"Overall I definitely would like to recommend Dundas BI as a BI tool for organization[s]."

"Great Software!!"
"Best part about Dundas BI is ease-of-use for the end users."

"Flexible, Customizable, And A Great Investment Return"
"The staff and support have been excellent. The software is flexible enough to meet our needs."

"Dundas BI Earned Our Decision"
"We are striving to help our users work from intuition, as well as from logic, to make observations; and, Dundas BI offers the ability to feed intuition."

GetApp Category Leaders constitute the subjective opinions of individual end-user reviews, ratings, and data applied against a documented methodology; they neither represent the views of, nor constitute an endorsement by, GetApp or its affiliates.