Add samples to an instance
1. Overview
This article shows you how to install deployment samples to an existing instance of Dundas BI. A sample consists of a Dundas BI project that offers one or more sample dashboards which you can use or customize as needed.
2. Launch the Deployment application
First, run the Dundas BI Deployment application which lets you manage instances of Dundas BI on your server.
The default folder location for it is: C:\Program Files (x86)\Dundas Data Visualization Inc\Dundas BI\Setup\2.5.

You can also launch the Deployment application from your Start menu on the server.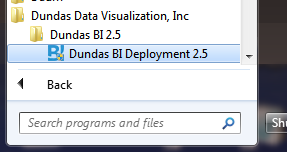 3. Adding samples
In the Dundas BI Deployment application, click Samples on the left.
Then click Add samples to an instance.
3.1. Select samples to add
In the Samples step, select the sample(s) you want to add.
Click Next to continue.
3.2. Select an existing instance
In the Select an instance step, select the instance of Dundas BI to receive the samples.
Click Next to continue.
3.3. Review details
This screen lets you review your selections before proceeding with the samples installation.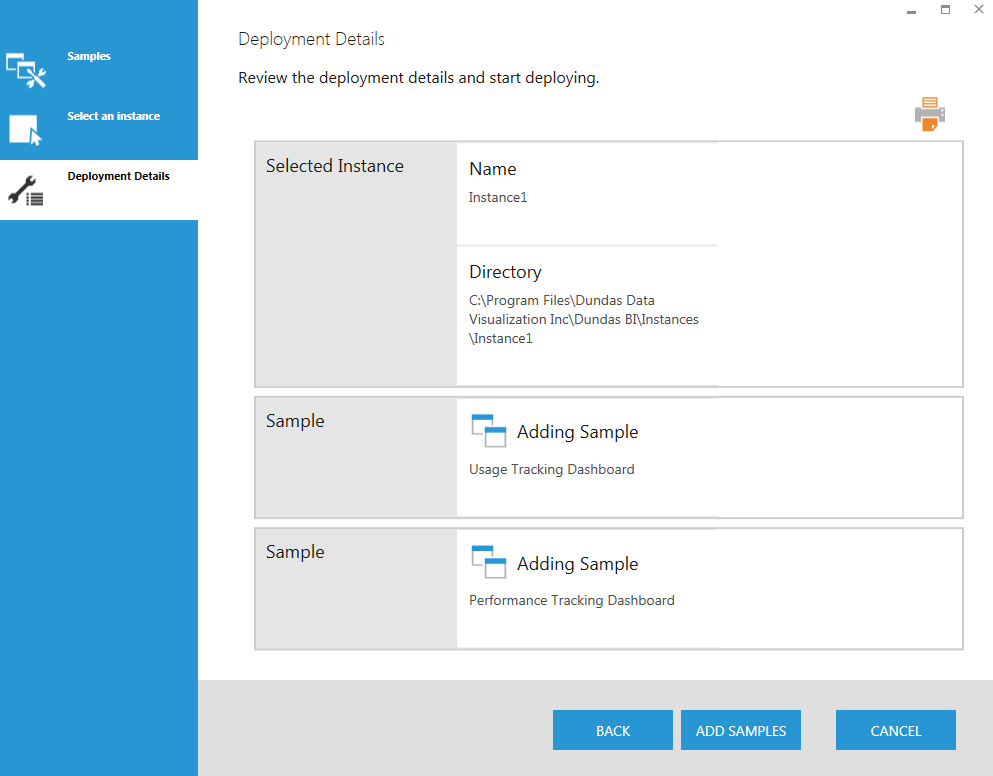 If everything looks fine, click ADD SAMPLES to begin installing.
3.4. Adding samples to instance succeeded
You should see the Adding samples to instance has succeeded screen when the installation is complete.
If you've just added the Tracking Dashboard sample, click the hyperlink to view the Usage Tracking dashboard. (You'll be required to log on as an administrator.)
Click Finish to return to the Dundas BI Deployment main screen.
4. Using samples
To use a sample, log on to Dundas BI and switch to the corresponding Dundas BI project. For the Usage Tracking Dashboard sample, you'll need to log on as an administrator in order to access this project.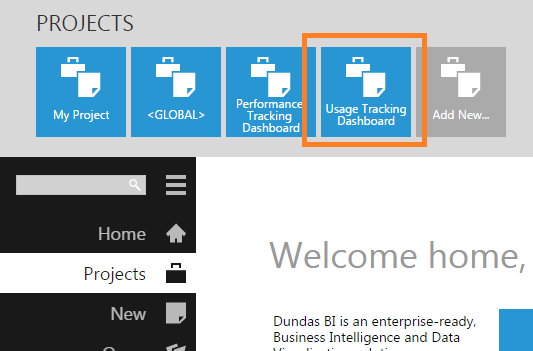 Next, go to the main menu and open a sample dashboard in the project for viewing.
The Usage Tracking Dashboard sample allows administrators to track the usage or viewing of dashboards across users and projects.
Tip
Click the help button (question mark) in the bottom left corner of the dashboard to see descriptions for the various charts and tables.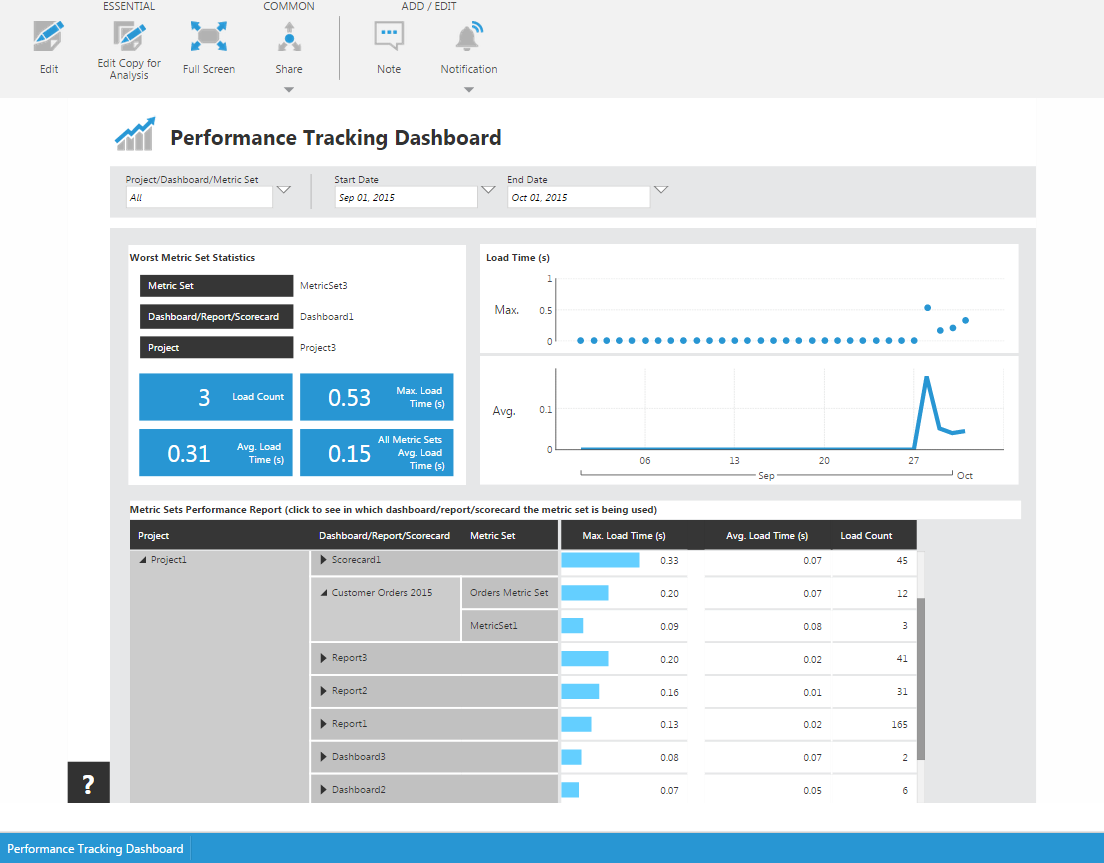 The Performance Tracking Dashboard sample lets you analyze the performance of metric sets (e.g., load times) across projects and dashboards.
5. See also