Display date only on column instead of date/time
1. Overview
For a date/time data type, you have the option of changing the display of the column to show the date portion only instead of both date and time.
2. Change from Date/Time Format to Date Format
On the dashboard, select the table, and go to Properties. Go to Main > Table > <date_name> column.
Go to the Text tab.
Under Rows, the Text property is read-only and shows the name of the metric set element that this column displays.
Click the + button under Custom Text.
Enter a keyword that includes a colon after the element name followed by a format, for example: [<date_name>:MM/dd/yyyy].
See Formatting text for more details about keywords and their formatting options.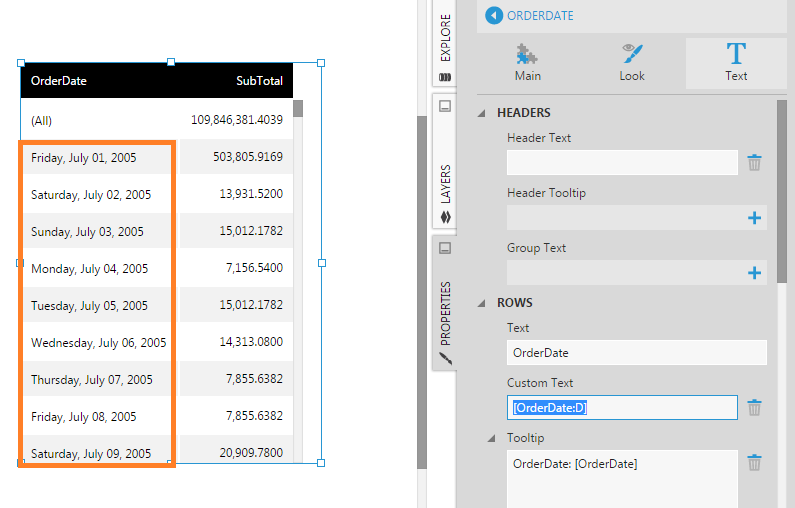 3. See Also