Display date only on column instead of date/time
1. Overview
Visualizations include the ability to change the format of dates and other values.
For example, you have the option of changing a table column to show only the date portion instead of both date and time.
2. Changing the format
On the dashboard, select the table, and go to Properties. In the Main tab, click to edit your column's properties.
In the Text tab under Rows, notice the Text property is read-only and shows the name of the metric set element that this column displays.
Click the + button under Custom Text.
Enter the keyword for your date element, and edit it to include a colon after the element name followed by a format. For example: [Date:MM/dd/yyyy].
See Formatting text for more details about keywords and their formatting options.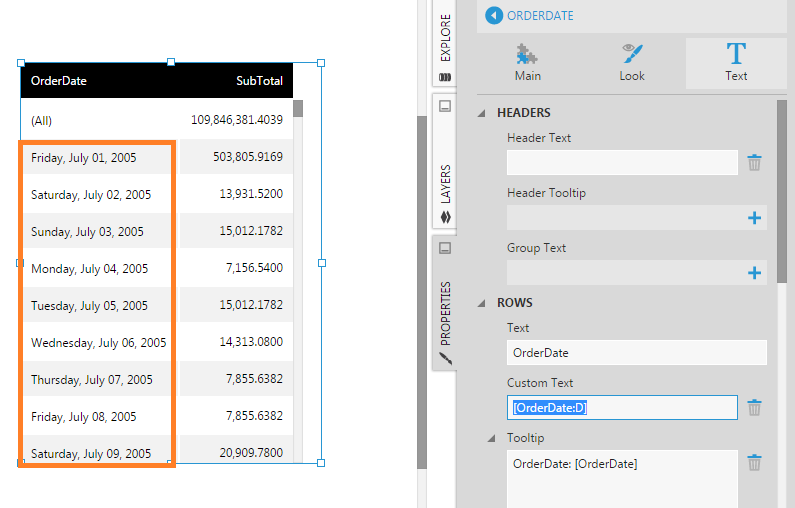 3. See also