View the installation log files
1. Overview
This article shows you where the Dundas BI installation log files are located on your Dundas BI server.
The log files can help you to troubleshoot installation problems. Or, if you're already in contact with Dundas Support, you may be asked to send these log files to Dundas for further analysis.
2. View the log files
2.1. Windows
By default, the installer log files are stored in the following folder:
C:\Users\username\AppData\Local\Dundas\BI\Log
where username corresponds to the person who performed the installation.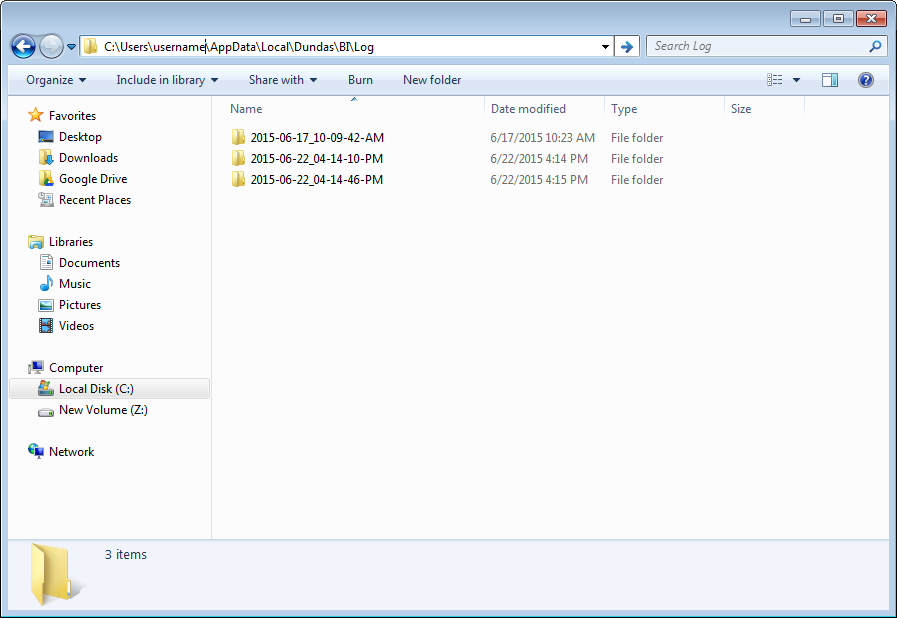 Note
The AppData folder is normally hidden in Windows 7. To unhide it, open your Control Panel, click Appearance and Personalization, and then click Show hidden files and folders under Folder Options.
2.2. Linux
On Linux the log files are stored in the following directory:
/usr/share/dundas/bi/LocalApplicationData/Log
3. See also