Add a change layer action on ready event
1. Overview
If you right-click on a button component you can set up a Change Layer interaction to show or hide a layer (e.g., a help overlay layer) when the button is clicked.
But if you want more control over which event (e.g., Click, Ready, etc.) and which action (e.g., Navigate, Change Layer, etc.) to pair up, you can do so from the Properties for the view, component, or data visualization.
2. Adding a change layer action
For this example, create a new dashboard and add a new layer (e.g., Layer 2). Place some visualizations or components in both layers.
Click the dashboard canvas and go to Properties. Scroll down and expand the Ready event. This event is raised when the dashboard (or report/scorecard) is loaded and ready.
Click the menu button to choose the type of action you want to add for the Ready event.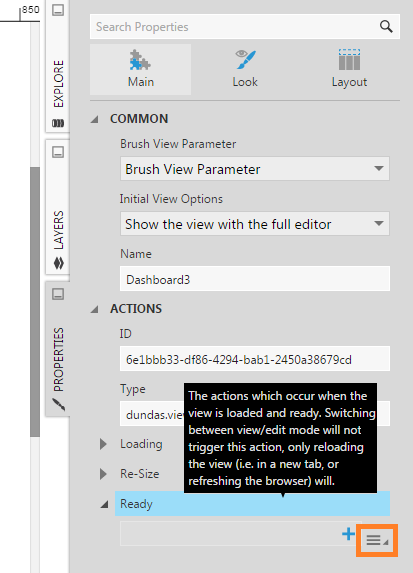 From the menu, select Change Layer.
A change layer action is added. Click the action in order to configure it.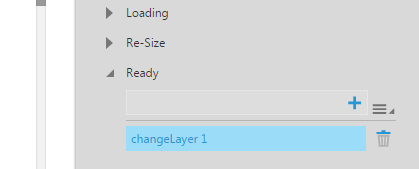 In the setup dialog, select Layer 2 to be shown when the dashboard is ready.
3. See also