Drag and drop an image file (JPEG or PNG)
1. Overview
This article shows you how to add an image to a dashboard using simple drag-and-drop operations.
You can add images to a view for styling or branding purposes (e.g., a company logo).
Dundas BI supports JPEG and PNG image file formats.
Related video: Dashboard Components
2. Drag an image file to the Explore window
For this example, create a new dashboard from the main menu, and use the blank dashboard template.
Locate your image file in Windows Explorer or Finder.
Drag the image file and drop it over the Explore window in Dundas BI.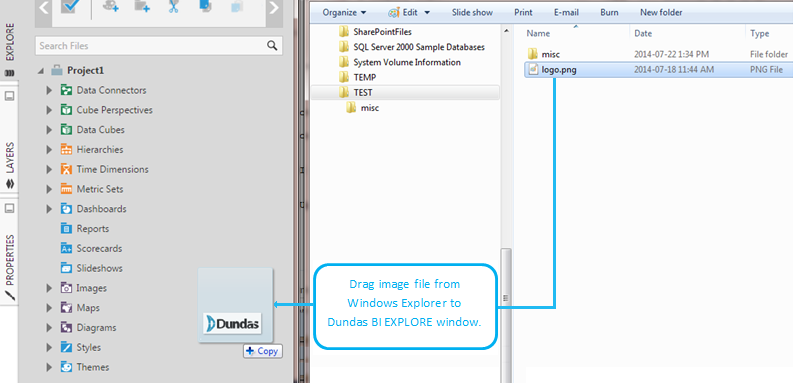 The image file is automatically imported into Dundas BI under the Images folder in the Explore window.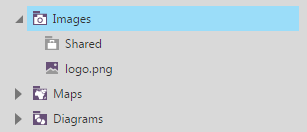 2.1. Drag image to the canvas
Next, make sure you are in Edit mode.
Drag the newly added image from the Images folder to the dashboard canvas.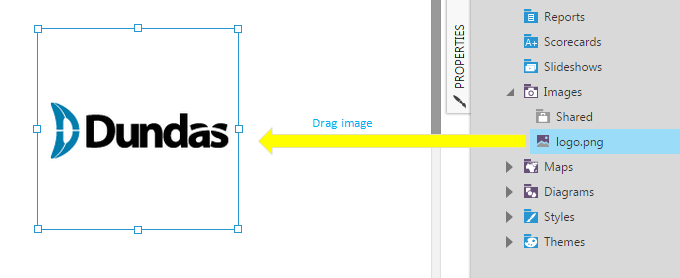 3. Drag an image file directly to the canvas
Optionally, you can drag an image file from your computer and drop it directly onto the dashboard canvas (in Edit mode) instead of the Explore window. The image file will also be added to the Images folder in the Explore window automatically, and a corresponding Image component will appear on the canvas.
4. Add an image component
If you add an image component to your view from the toolbar, you can set the image by dragging an item from the Images folder in the Explore window and dropping it onto the component on the canvas.
5. Notes
Dragging and dropping the file to the application will upload the file. You can download an uploaded file by right-clicking the data connector in the Explore panel and selecting Download File.
6. See also