Data Conversion
The Data Conversion transform allows change of data type of a column to another data type.
1. Input
The Data Conversion transform requires 1 input transform that has at least 1 column.
For example, data coming from a CSV file may be recognized as a String but it is known to be a DateTime (e.g. the ModifiedDate column).
2. Configure
In the Data Conversion configuration dialog, you must configure the following settings:
Select the columns you want to be included on the output.

Data Conversion configuration - Step 1

When using CSV files as data source, numeric data types are auto-detected as Double. All others data types are auto-detected as String.

For each selected column, use the dropdown list to select a new data type.
The format required for converting into Date/Time depends on the structure of the input string
3. Output
The figure below illustrates the output from the Data Conversion transform.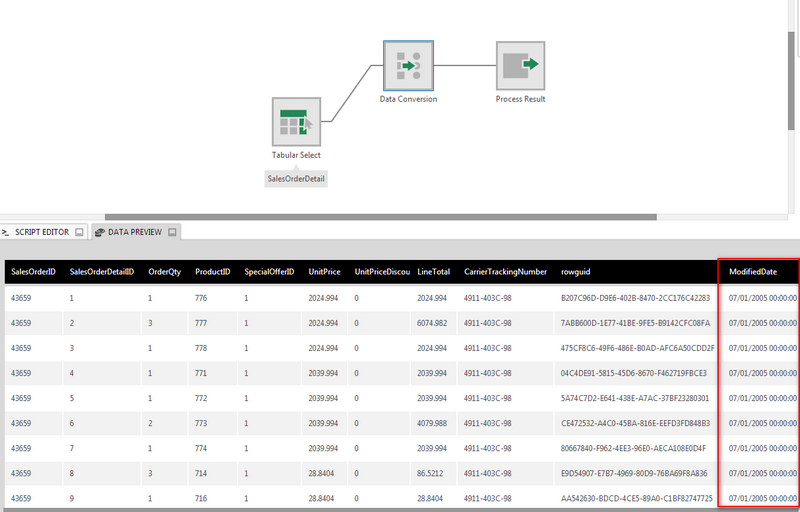 4. See also