Using search in filter controls
1. Overview
This article shows you how to use the search functionality that is built into various filter controls.
2. Hierarchy filters
Hierarchy filters such as hierarchy Value, Value Range, and Cascading filters have a search box accessible when you use them while viewing a dashboard or other view. This lets you search for specific hierarchy values.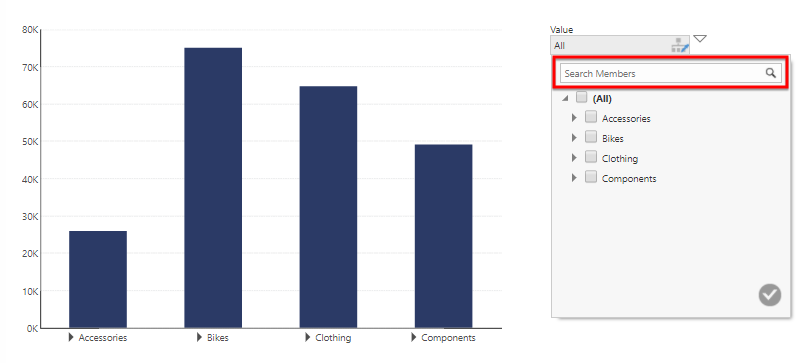 As you type your search text in the box, a flat list of search results is displayed.
If you want to know what hierarchy level a search result item corresponds to, hover over the item to see its level and caption displayed in a tooltip.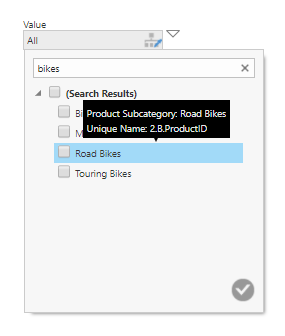 After selecting an item, you can click x in the search field to clear it and then go back to the expandable tree of values (if applicable), where you can see where the selected items are located.
As an editor of a dashboard or other view, you can optionally hide the search box for a hierarchy filter. Go the Properties window for the filter when editing, and in the Look tab, uncheck the Show Search property.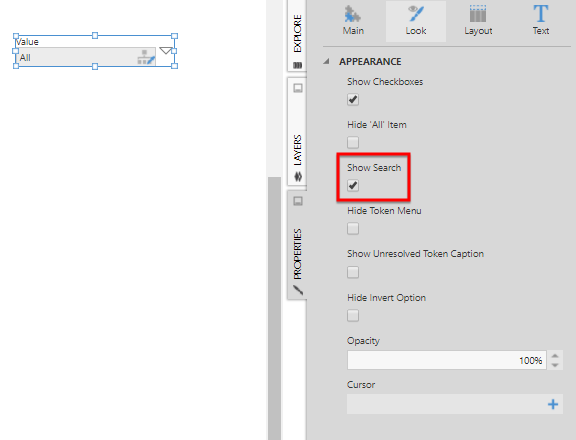 3. Textbox filter
The textbox filter control can be connected to text-based columns (e.g., FirstName) as well as single/collection parameters. This means the textbox filter can be used to filter hierarchies as well.
To use the textbox filter, type your search text and then press Enter.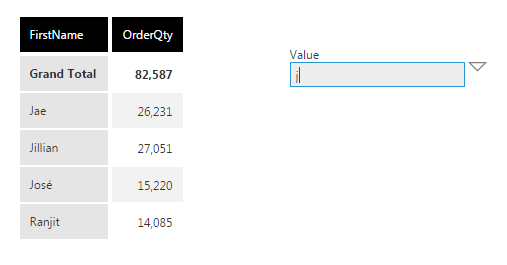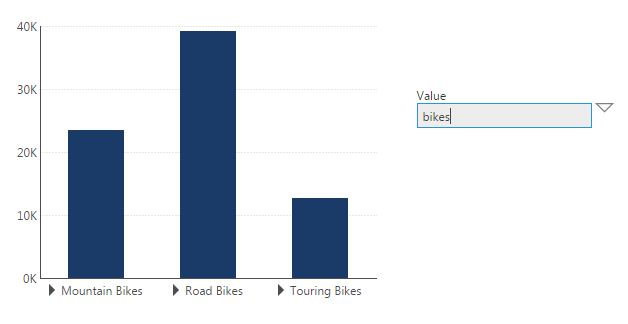 In the case of a hierarchy, you can enable the textbox filter's Re-Search On Load property to have it re-search the hierarchy whenever the dashboard is loaded.
4. See also