Filter child dashboards from a parent dashboard
1. Overview
You can embed views such as dashboards inside another view, and filter them from the top level. For example, you can display one dashboard inside another, while using filters on the parent dashboard that affect the child dashboard.
Note
There may be some overhead when embedding dashboards as compared to using metric sets directly on the parent dashboard.
2. Set up the embedded view
Create or edit a dashboard or another type of view.
Add a view parameter in the Parameters window, or add a filter (which automatically adds a view parameter).
3. Embed the view
In another view such as a dashboard, drag and drop the embedded view from the Explore window onto the canvas.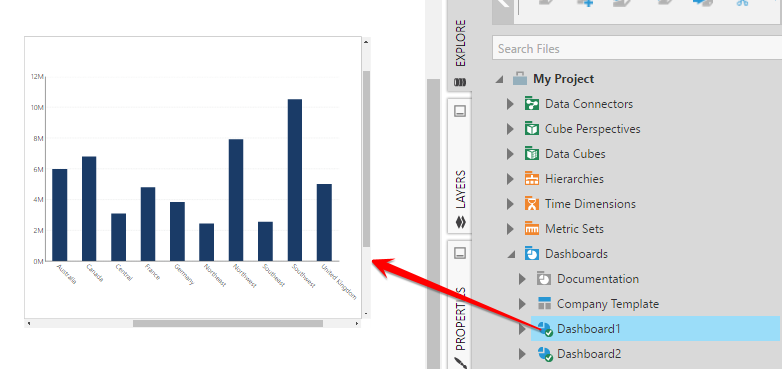 You can add a Member Filter to filter the child dashboard, or set up existing ones by choosing Connect Filters in the toolbar.
Connect it to the child dashboard's view parameter.
Tip
If you used regular filters on the child dashboard, you can prevent them from displaying on the parent dashboard by selecting the Hide Parameter Controls checkbox in the Properties window.
4. See also