Selecting structures for data connector discovery
1. Overview
When setting up a data connector for a non-tabular data provider such as SQL Server, you have the option of selecting which native structures will be discovered and appear in the Explore window. For example, the SQL Server database you want to connect to may have hundreds of tables but for your current dashboard project you only need a few of those tables.
2. Select Structures option
In the New Data Connector dialog for SQL Server, scroll down and click Select Structures.
In the Select Data Structures dialog, check off the native structures you want to be discovered and included under the eventual data connector in the Explore window.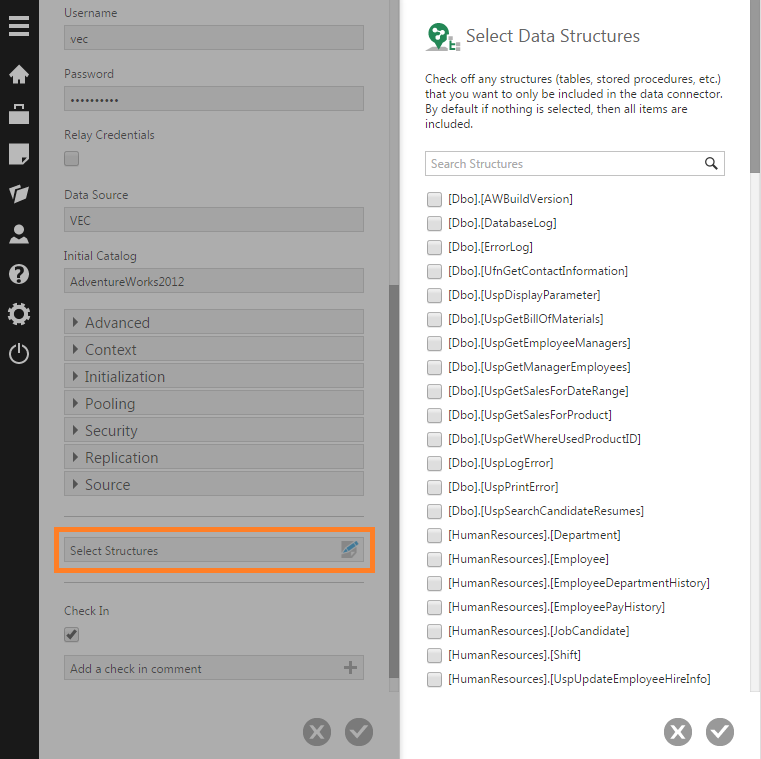 Submit the data connector to begin discovery. After this completes, create a new dashboard and go to the Explore window to see your data connector which should list only the structures you selected.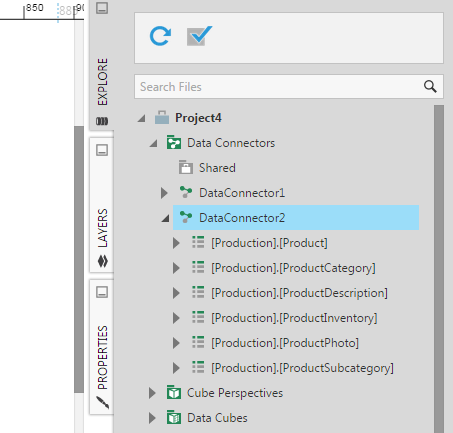 Note
If there are native structures that are being used by downstream elements such as a data cube, those structures will still be discovered and appear under your data connector even if you did not select them for discovery. You can check if a structure is being referenced by right-clicking on it in Explore. Click Properties, and then References.
3. See also