Connecting to Pardot
1. Overview
This article shows you how to create a new data connector for Pardot data.
2. Obtain the API user key
Log on to your Pardot Home Screen. Select the gear icon in the top right corner. Next, click the settings link.
Click the My Profile tab, and copy the API User Key below as this will be used when connecting from Dundas BI to Pardot.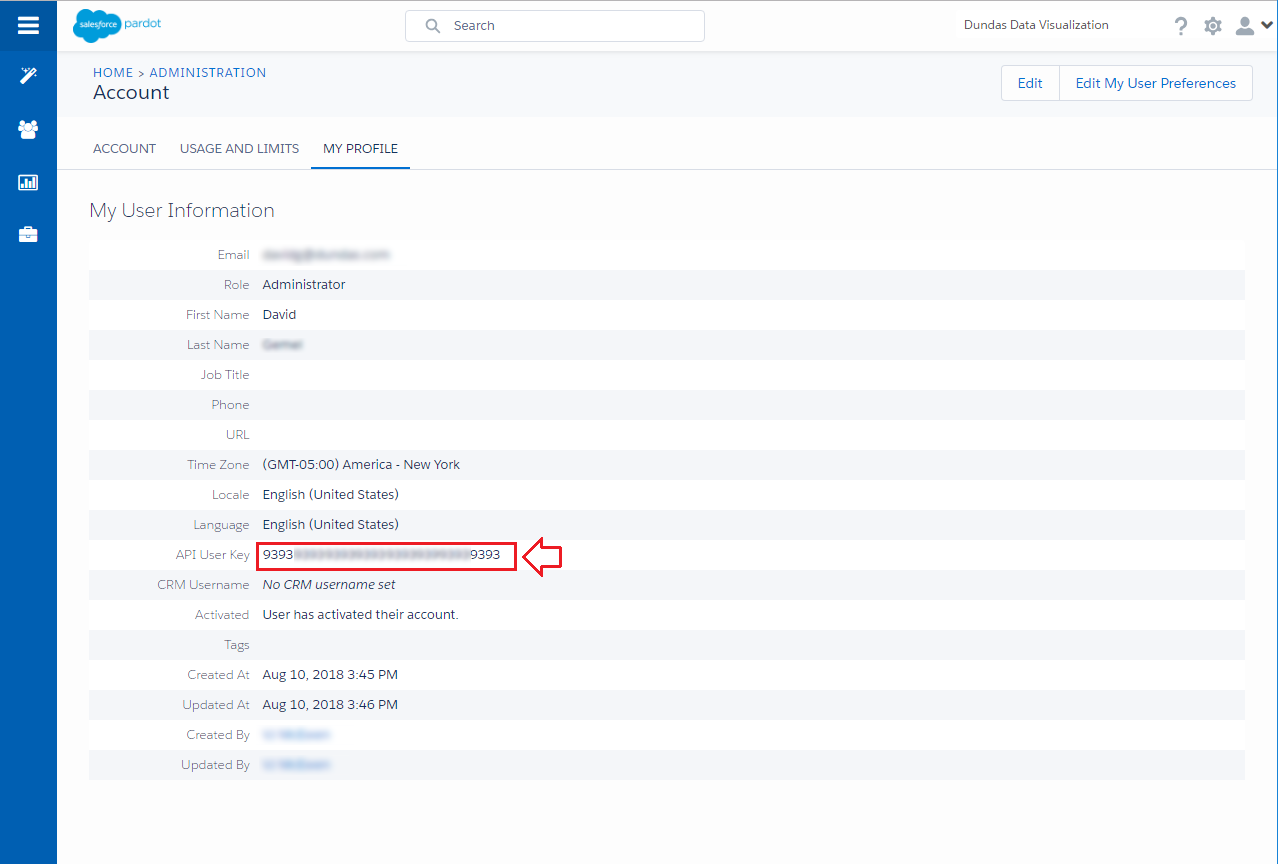 3. Create the data connector
Log on to Dundas BI and create a new data connector.
Enter a Name for your data connector.
Set the Data Provider dropdown to Pardot, then provide the User E-mail, User Key, and Password.

Click Test connection to check the connection to Pardot.
If the test is OK, click the submit button at the bottom to create the data connector and perform data discovery.
4. See also