Collective Insight - It's not just about collaborative business intelligence
Collaborative business intelligence capabilities, such as the ability to share your finidings and insights with your colleagues, have played an important role within BI implementations in the past few years. The value of the ability to discuss findings on top of the data (vs. using other offline channels) and making sure all stakeholders have access to the insights is shortening the time to decision and ultimately action.
That value increased with the rise of visual data discovery tools that made the self-service analytics process even easier. As a result, new ways of collaborating emerged such as storytelling capabilities (think of a slideshow if you are not familiar with the storytelling term) within the actual BI platform, again trying to stay where the data is vs. sharing offline (if you want to learn more about BI collaboration capabilities watch this video)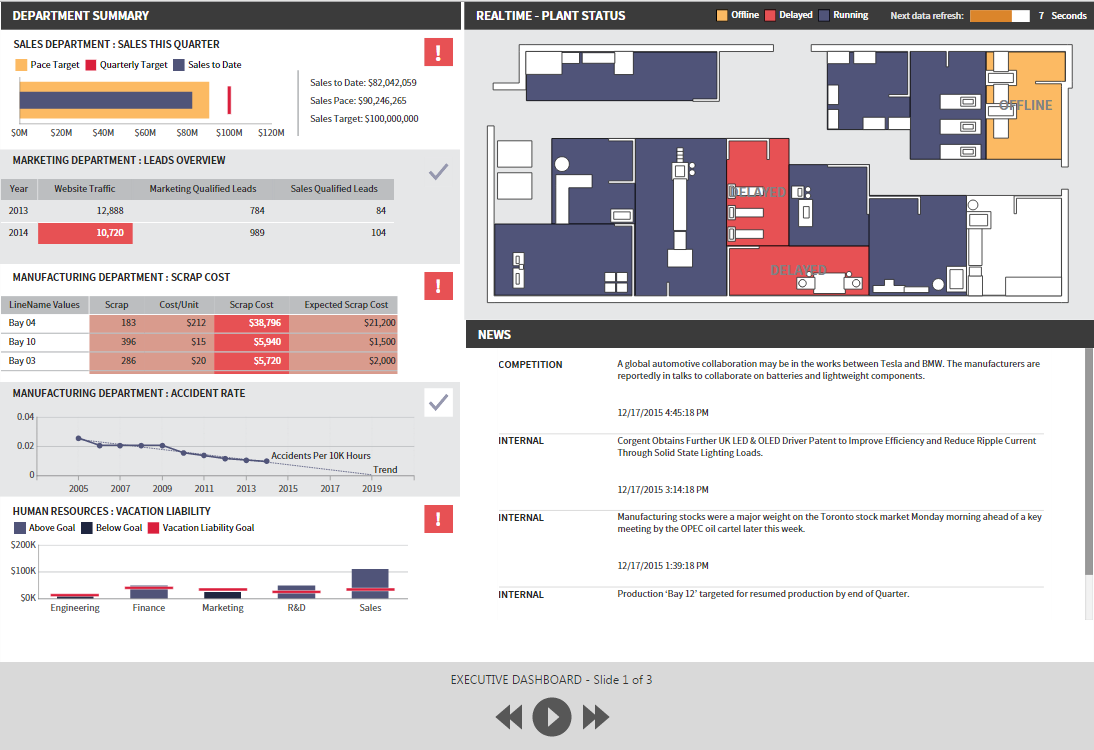 In most organizations, the more business users access data with their own visual data discovery tools and then share it with other users, the more IT is worried about new data silos and unapproved data being spread around. That is where data governance comes into play - it allows IT to control access levels and ensure the right data gets to the right users (to learn more about data governance watch this video). However, if data governance is restricting business users from finding and sharing new insights, then we go back to square one – back to the days where we waited on IT for weeks to deliver a certain report, delaying our actions. That is why blending the two – BI collaboration and governance - to get the best of both worlds makes so much sense for both the business and IT. When business analysts can access IT approved data to quickly find new insights, and when IT can decide what access level and insights should be turned into official content across the entire organization, we have a solution that truly allows IT to enable the business to move faster.
Dundas BI ranks as a top vendor for BI collaboration and governance
At Dundas, we believe that having a seamless experience for both collaboration and governance is key to allowing an organization to scale up its BI deployment and reach more people, ensuring better decisions are made by all.
That is why we are extremely pleased with our top ranking in the 2016 Collective Insights™ Market Study, a report in the Wisdom of Crowds® series of research by Dresner Advisory Services.
In 2016, Dundas ranks as a top vendor, placing second, for having the strongest (or most complete) capabilities in these areas.
Get the full Market Study here: Collective Insights report by Dresner Advisory Services