View active logon sessions
1. Overview
This article shows you how to view and manage active logon sessions in Dundas BI.
2. View the list of sessions
Expand Account Service in the Admin screen and click Active Logons.
The active logon sessions are listed, including the account name, IP address, and last activity time. In Dundas BI version 11 or higher, you can search by any identifying details including session or account ID. Any impersonated sessions will appear with a distinct icon.
If you click to select a session other than your own in the list, the option to Terminate Session appears in the toolbar.
Choose Details in the toolbar with a session selected to open the Logon Session Details dialog.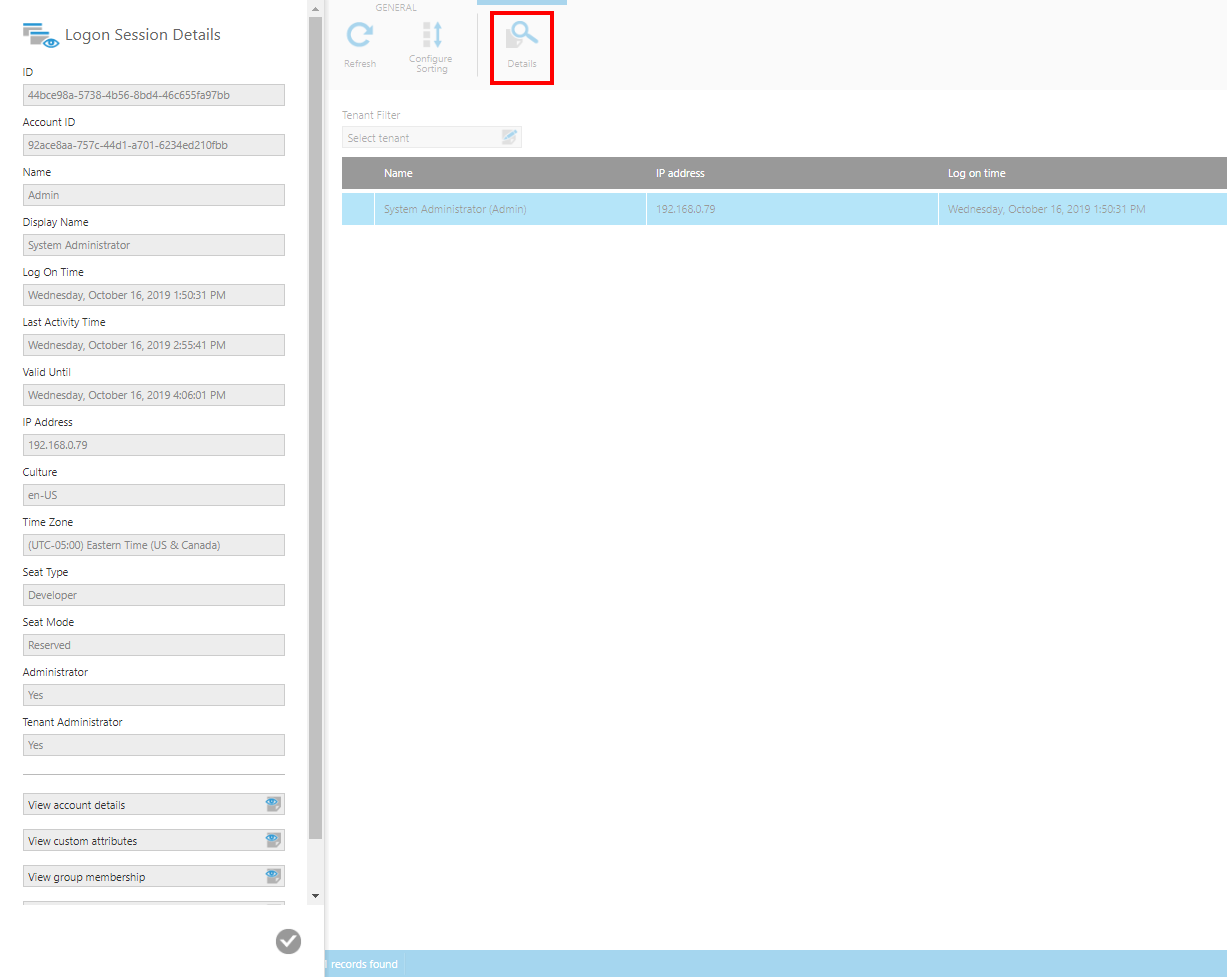 You can access various details about the session and its user account, including access to the full Account Details dialog by clicking View account details.
3. Sessions associated with an account or group
You can filter the list of active sessions either by account or by a group of accounts:
Open an Account Details dialog either from the Logon Session Details dialog as shown above or from the Accounts page.
Or, open a Group Details dialog from the Groups page.
Scroll down in the dialog if necessary and click Active logon sessions.
This reopens the active logons page filtered to the specific account(s).

The option to Terminate All Sessions may appear in the toolbar when the list is filtered to a different account than your own.
4. See also