Add a count measure to a metric set
1. Overview
This article shows you how to add a Count measure to a metric set from the data analysis panel.
2. Adding a count measure
2.1. Create a new metric set
For this example, create a new metric set from the main menu.
Find your data connector in the Explore window and expand its [Production].[Product] table.
Drag the Name column from the Explore window to the canvas.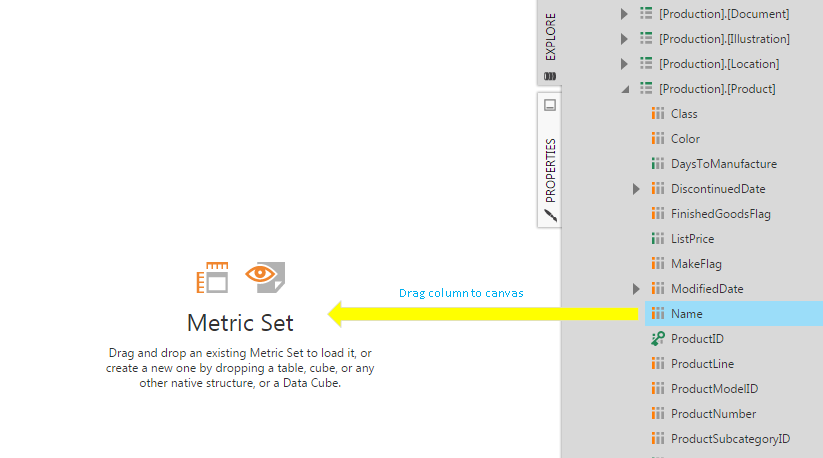 This opens the data analysis panel beside a table visualization showing the values from the Name column.
2.2. Add a count measure
Click click to add under MEASURES in the data analysis panel.
The metric set is replaced with a list of available measures you can add. Scroll down to the Calculated Elements section and click <Count>.
Note
Alternatively, you can edit an existing measure and change the Aggregator field to Count.
A Count measure is added under MEASURES in the metric set, and the table visualization is updated to show a Count Measure column.
Next, click the Edit icon for the Count measure.
In the Configure Metric Set Element dialog, go to the Format field and check if its value is N0. If not, change it and then click Submit.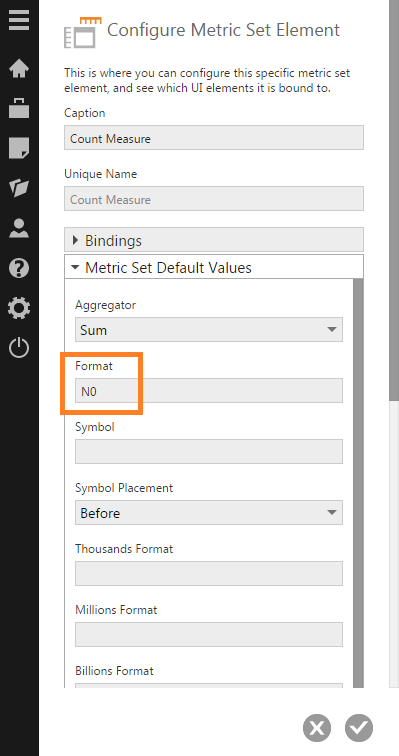 2.3. Add a hierarchy count measure
From the same data connector in the Explore window, drag the Color column to the Measures drop area of the data analysis panel.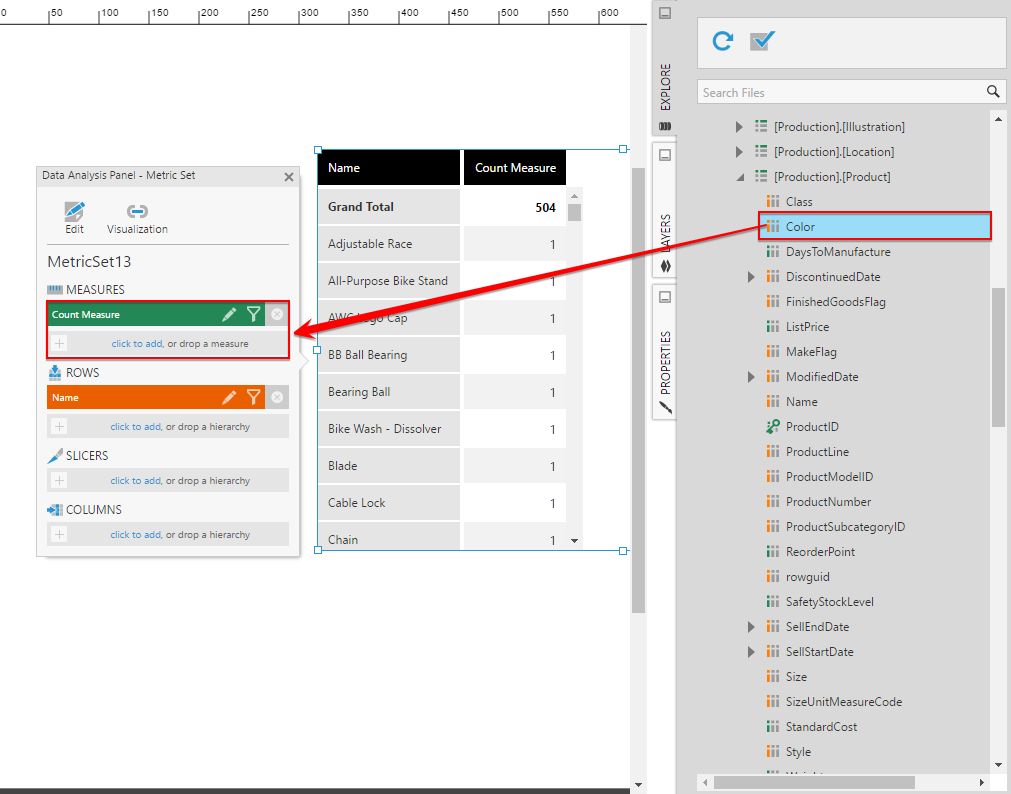 Since the Color column is categorized as a hierarchy, a count measure will be automatically created and named Color Count (the name of the hierarchy + count).
By default, the aggregator for a hierarchy count is set to Distinct Count.
Note
The available hierarchy aggregators are Count and Distinct Count. However, OLAP hierarchies support only Distinct Count.
To change the aggregator, click the Edit icon for Color Count.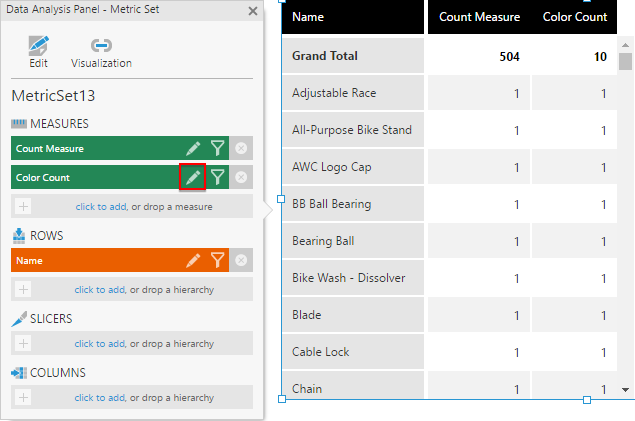 From the Aggregator drop-down, select Count and click Submit.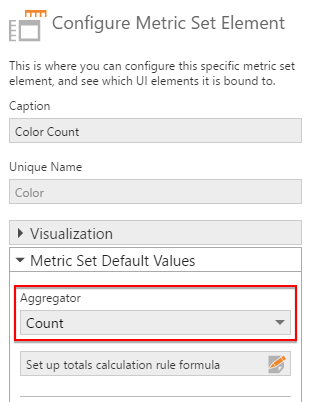 3. Notes
Automatic count measures are not supported for OLAP. The hierarchy count measures described above are supported, as well as count measures created in the OLAP cube.
The available aggregators for both measures and hierarchy count measures can be changed in the data cube.
Totals are not retrieved from OLAP when using hierarchy count measures together with top/bottom settings.
4. See also