MDX Select
The MDX Select transform is created when a SSAS cube is dragged onto the canvas from the Data Connectors structure.
1. Input
The SSAS cube structure is used as input. You can then configure the MDX Select transform to and select specific measures and dimensions.
2. Add the Transform
Steps to add the transform:
Drop the cube from the Data Connector structure to the Data Cube Designer.
To Edit/Configure the transform, select the transform node, and click the Configure menu.
3. Configure
To configure the MDX Select transform, drag and drop the measures and dimensions to the right pane.
For a hierarchy dimension, only one level from this hierarchy can be selected. Use the Hierarchy Level Display Property drop-down to indicate whether you want the caption or the unique name of the hierarchy.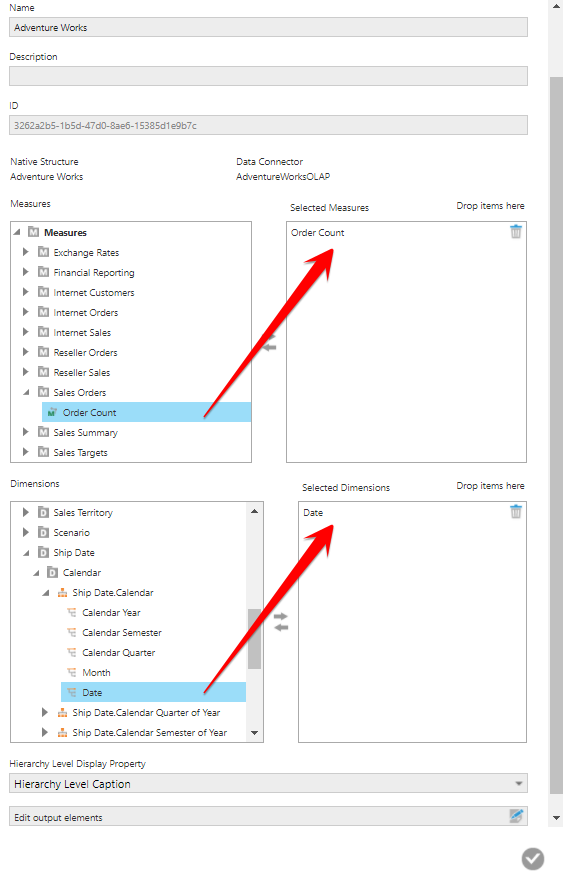 4. Output
The figure below illustrates the output from the MDX Select transform.
5. See also