How to set up a slideshow
1. Overview
Similar to a PowerPoint presentation, slideshows allow users to define their own selection of dashboards or other views in sequence.
In Dundas BI, a slideshow lets you display a dashboard or other view for a configurable duration before it is swapped out with the next view or dashboard in the sequence, and so on. This provides an easy way to display important dashboards on a flat panel in a corporate hallway setting, operation centers, kiosks, etc. Large screen displays are a good way to engage users and encourage a certain behavior by providing informative views and creating healthy competition.
2. Create a new slideshow
To create a slideshow, go to the main menu, click New, and then click Slideshow.
3. Add views to the slideshow
In the Slideshow Designer screen, click Add Item.
Select a dashboard or other view to be added to the slideshow.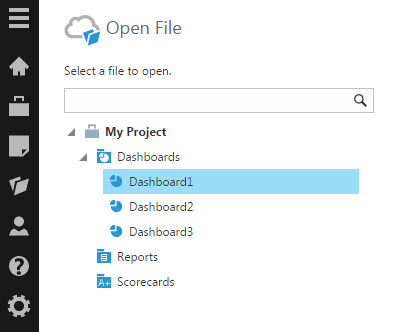 Add the remaining views to the slideshow. Each view is also referred to as a slide.
You can reorder the slides by dragging them, or remove a slide by clicking the (x) icon, similar to how items on the home screen can be customized.
Finally, click Modify Slides from the toolbar to exit the editing mode. This is a toggle button. You can click it again to go back and edit the slides.
4. Configure slideshow options
In the Slideshow Designer screen, click Configure from the toolbar to set various slideshow options such as:
Name of the slideshow
Duration for each slide in seconds
Slide Reload Interval (Seconds - 0 for Never)
Repeat slideshow after slides have finished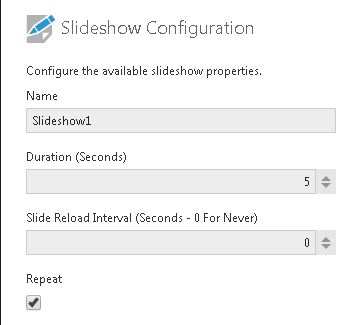 5. Preview and play the slideshow
In the Slideshow Designer screen, click Preview from the toolbar to play the slideshow.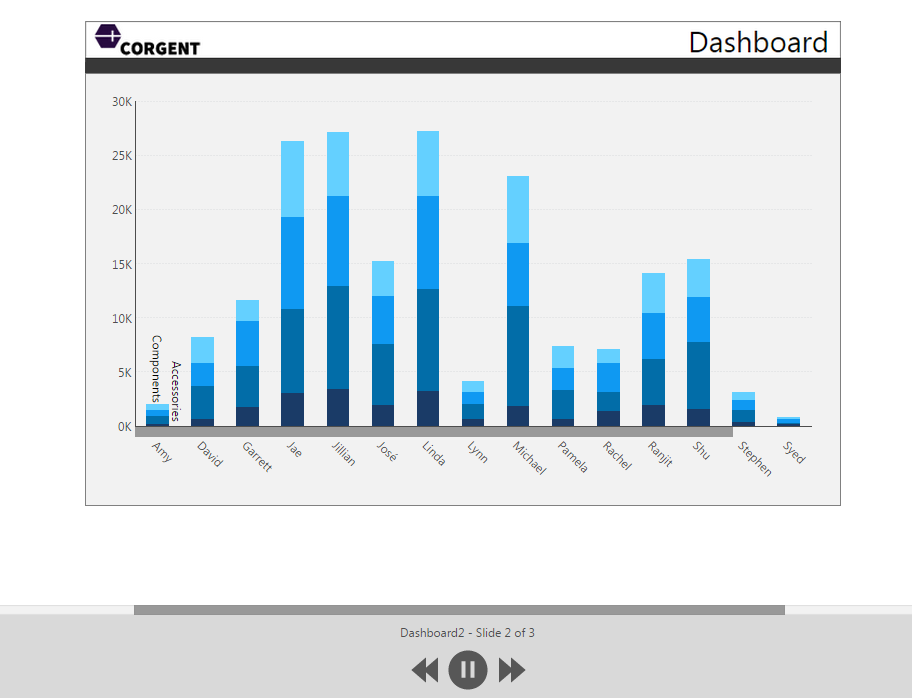 There is a convenient set of controls at the bottom of the slideshow for pausing or playing the slideshow, and previous/next buttons.
6. See also