Use a dashboard in a scorecard
1. Overview
This walkthrough shows you how to use an existing dashboard in your report or scorecard.
Reports and scorecards in Dundas BI provide the ability to create multiple exports of the same dashboard, each for a different value of a hierarchy.
2. Prepare the dashboard
The following example will rely on My First Dashboard from the Getting Started project in Dundas BI.
If you do not have the Getting Started project, an administrator can add it to your instance using the Dundas BI Deployment Application. Go to the Samples tab, click Add samples to an instance, select Getting Started with Dundas BI, and follow the instructions.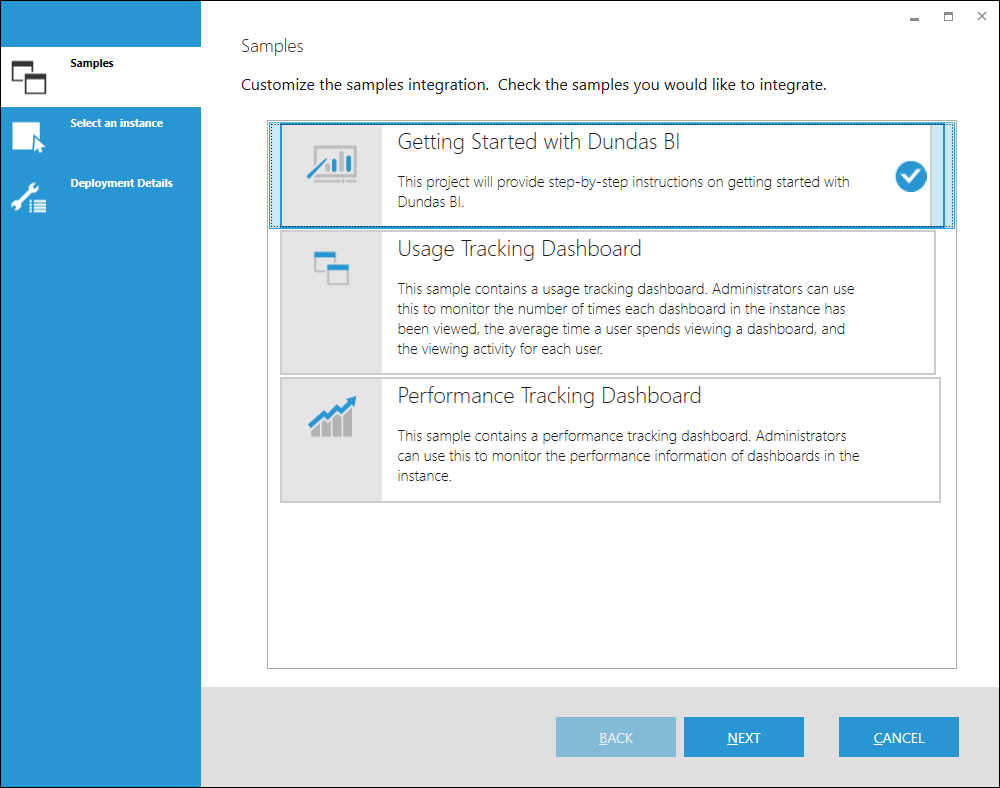 Open your Dundas BI instance and switch to the Getting Started with Dundas BI project.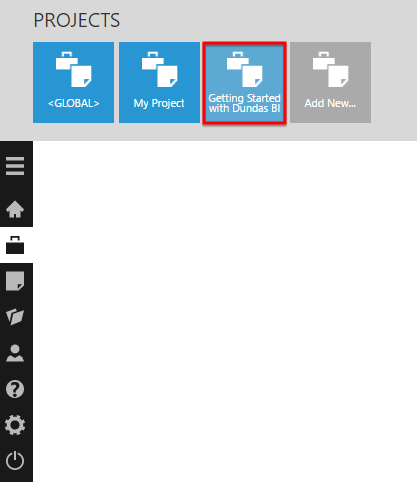 My First Dashboard is pre-made inside the project.
3. Create the scorecard
From the left navigation bar, click New and select Scorecard to create a new scorecard.
In the Explore panel, locate the Product Sales data cube and drag the Product dimension onto the grouping drop area.
Dundas BI automatically creates a pair of controls, data label and header, for the grouping dimension. You will not need these for this example and they can be deleted.
Locate My first dashboard and drag it onto the body drop area.
With the dashboard selected, open the Properties panel.
Click Repeater Mappings.
In the Set Up Parameter Mappings dialog, click Add new mapping.
Select Product (Level Value) from the Repeater Group and Product from My First Dashboard.
Click Submit.
Switch to View mode to preview the scorecard.
Important
When the mapped hierarchy has a large volume of members, exporting the report or scorecard will put a strain on the server and may affect performance.
4. See also