How to get unique name of a hierarchy member
1. Overview
This article demonstrates how to get the unique name of a hierarchy member. This is useful in cases such as setting row-level security using Security Hierarchy and passing parameter values via query string.
You can display the unique name of the hierarchy member from different screens within Dundas BI. Wherever available, hover over the hierarchy member to display a tooltip with the hierarchy member's unique name. However, it is important to distinguish between two stages of the hierarchy that have different unique names:
In most cases, you will be working with the second stage and looking for the member unique name.
1.1. Customize the hierarchy unique name
When you are using a data cube to replace or promote a column to a hierarchy, you can customize the unique name for that hierarchy. The custom unique name will be used together with the unique name "designs" to generate the unique names for the members of the hierarchy.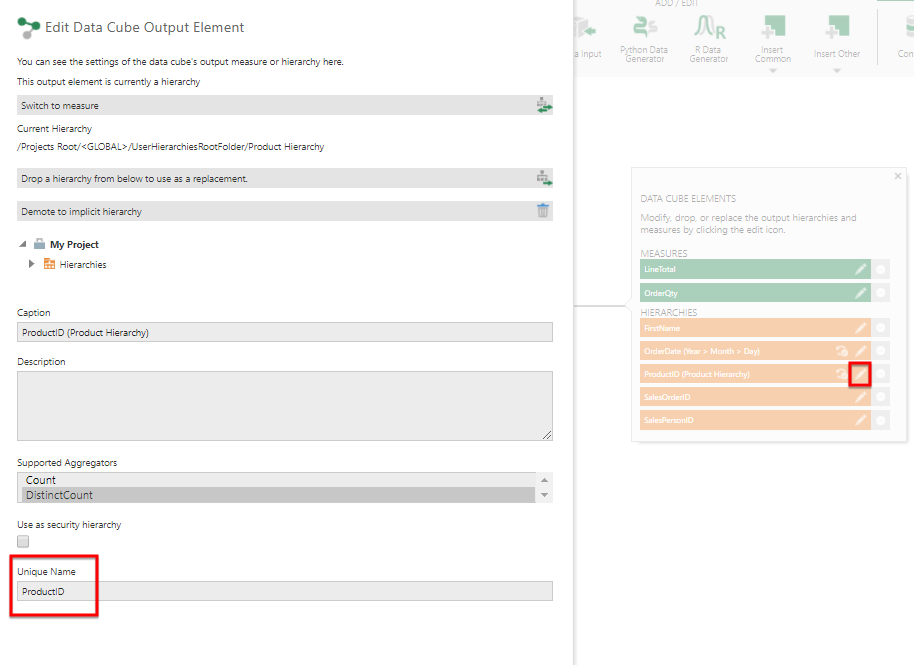 2. Show the member unique name
3. Show the design unique name
4. See also