Enable context menu in Chrome on a touch screen device
1. Overview
When using a machine with touch screen capability, the context menu will not appear on right clicking a visualization in Chrome browser. This is because, Dundas BI sets the application to Use Touch Events by default, allowing context menu to appear only on long tap on the touch screen or hard pressing the left mouse button.
This article walks through the steps required to disable the touch functionality and open the context menu in chrome using the standard right click of the mouse.
2. Disable Touch events
Select Profile from the main menu on the left.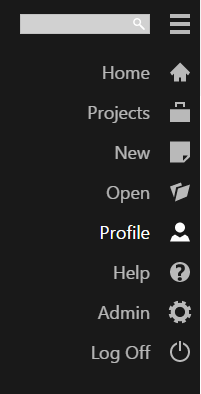 Scroll down and uncheck the check box Use Touch Events to disable touch events.
Refresh the dashboard.
Right click on the visualization to verify that the context menu appears.
3. See also