Show item counts in subtotals
1. Overview
This article shows you how to display a count of the number of items that make up the total amount in rows displaying subtotals.
2. Display item counts in tooltips
If you have rows displaying subtotals in your table, the tooltip for both the subtotal text and the value cells will show a count of the number of items that make up the subtotal amount.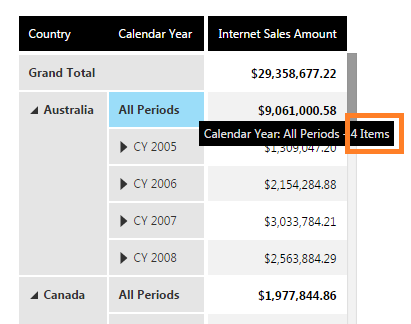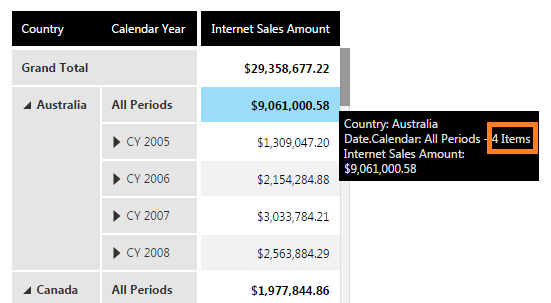 The item count is always displayed in the tooltip, even if you're using Flat Table mode or if you've customized the subtotal text.
3. Display item counts as text
Go to Properties for your table visualization. Click Text and look under the TABLE section.
Enable the Show Item Counts In Subtotals checkbox option to see the item counts displayed as part of subtotal text.
If your table is using Row Header mode and you have hierarchies with multiple levels, you'll also see these counts displayed as text in expanded row header cells. The corresponding table columns will need to be wider to accommodate this extra bit of text.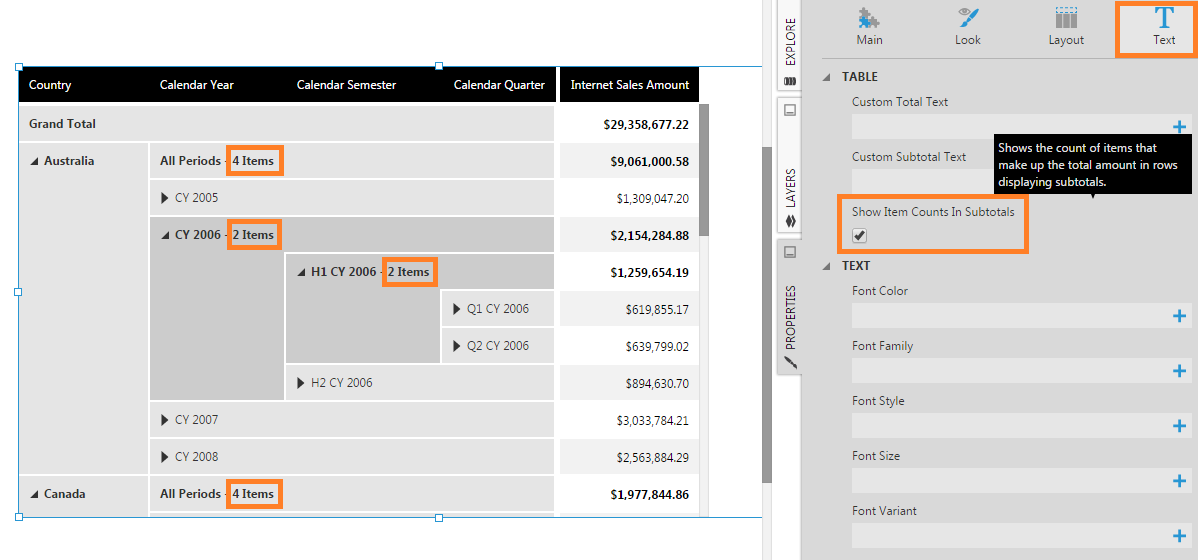 Note that the item counts will not be displayed if you customize the subtotal text (but the counts will still be shown in tooltips).
4. See also