Fuzzy Lookup
The Fuzzy Lookup transform allows searching for a matching recording from a secondary table when no relationship key fields are defined between two tables.
1. Input
The Fuzzy Lookup transform requires requires 2 input transforms.
The input could be a SQL Select transform, or the result of another transform. For example, the input data is:
2. Add the Transform
Steps to add the transform:
3. Configure
Steps to configure the Fuzzy Lookup transform: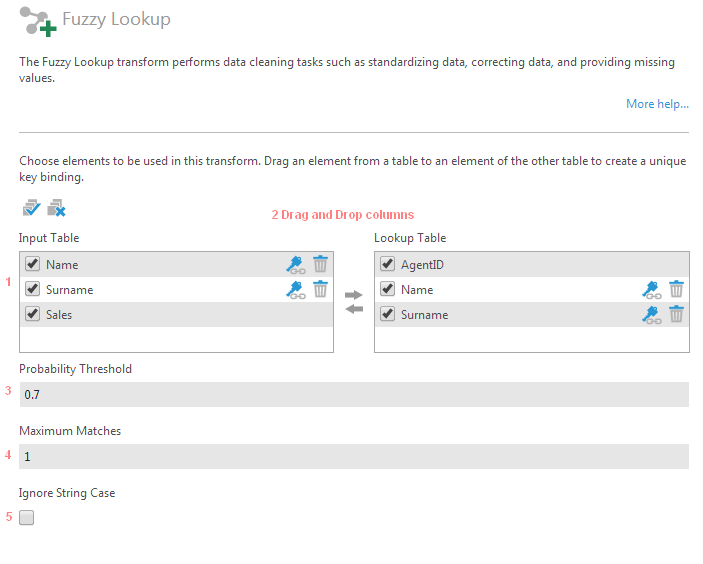 Select the columns to be included in the output.
Drag element(s) from the Input table to the Lookup Table (or vice-versa) to create a unique key binding.
Enter the

Probability Threshold

. Valid values are from .0001 to 1.0. Value of 1.0 will require input data to be an "exact match" for them to be looked up successfully.
Enter

Maximum matches

value to return the maximum number of output records that can be returned from each input, when multiple matches are found.
Select

Ignore String Case

if you want a non-case sensitive match.
4. Output
The figure below illustrates the output from the Fuzzy Lookup transform.
5. See also