String
The String transform manipulates string columns in data tables by applying string functions.
The following string functions are available:
Left
Remove
Replace
Right
Substring
ToLower
ToUpper
Trim
TrimEnd
TrimStart
Related video: Data Cleansing with Data Cubes
1. Input
The String transform requires 1 input transform that has at least 1 column.
The input could be a SQL Select transform, or the result of another transform. For example, we'll use the output of the Copy Column transform, as seen below: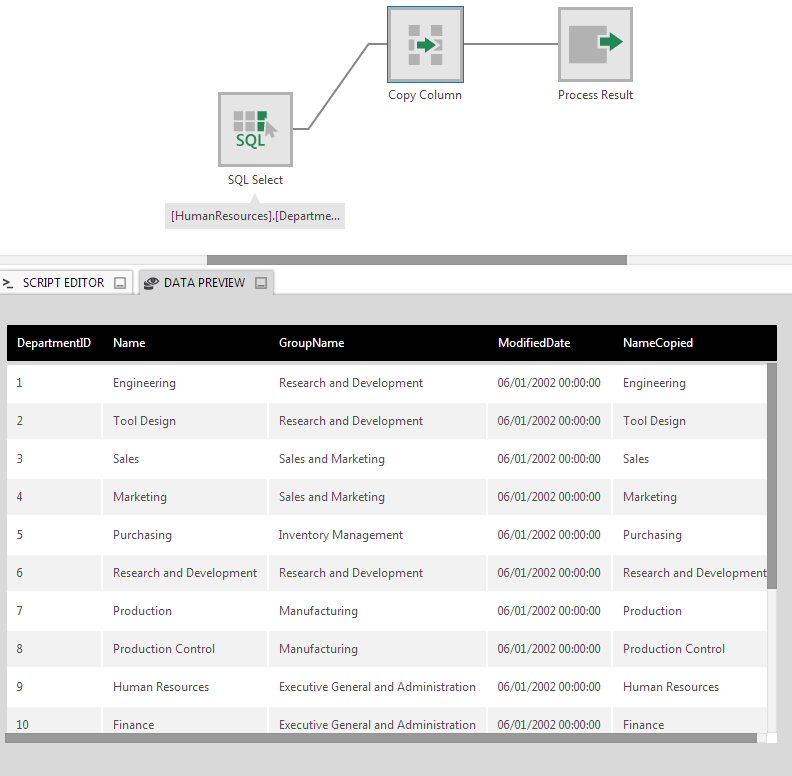 2. Configure
Steps to configure the String transform:
3. Output
The figure below illustrates the output of the 2 String transforms.
4. See also