Math
The Math transform lets you perform simple math functions such as Absolute, Ceiling, and Square Root on numeric input columns. It is similar to the String transform except that it offers math functions instead of string functions.
The following functions are available:
Round
Absolute
Ceiling
Floor
Truncate
Square Root
Multiply by 100
1. Input
The Math transform requires 1 input transform that has one or more numeric columns.
For example, the input could be a SQL Select transform that reads data from the AdventureWorks 2012 table, [Sales].[SalesOrderDetail].
2. Add the transform
To add this transform to an existing data cube process, first select the connection link between two connected transforms.
Go to the toolbar, click Insert Common, and then select Math.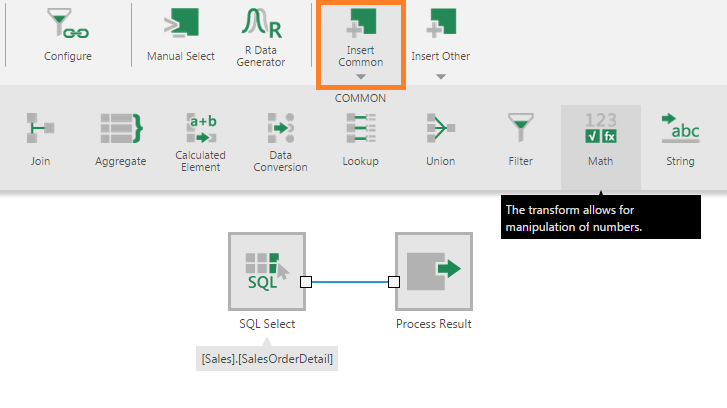 The Math transform is inserted between the two transforms.
3. Configure the transform
Double-click the Math transform or select the Configure option from its right-click menu.
In the configuration dialog for the transform, decide which input column you want to apply a math function on, and then click the column's Edit icon. Also uncheck any columns you do not require.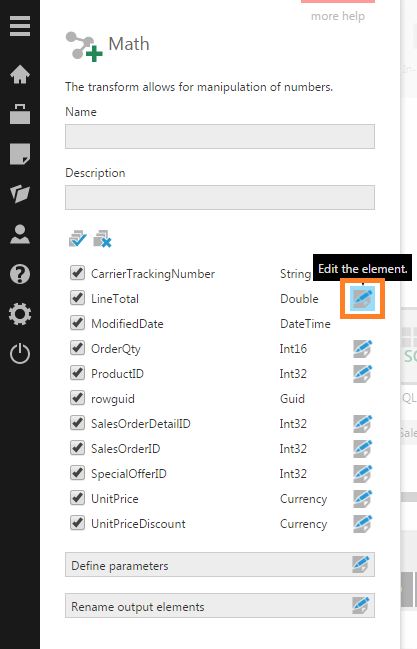 In the Transform Element dialog, use the dropdown to select the Math function you want (e.g., Round). Then click Submit.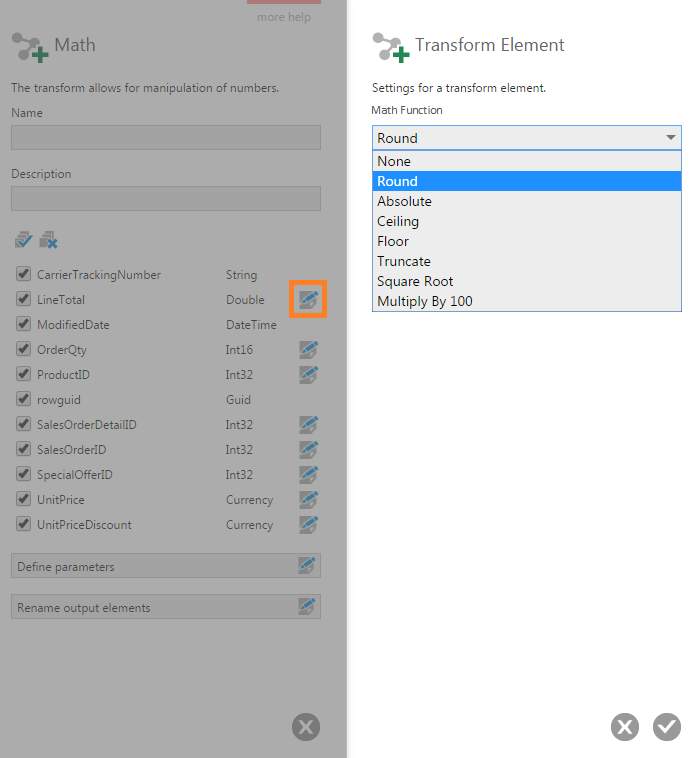 4. Output
The output ot the Math transform consists of the column(s) you selected, where each column may be unchanged or the result of applying a selected math function.
Click the Process Result transform and open the Data Preview to see the output of the data cube.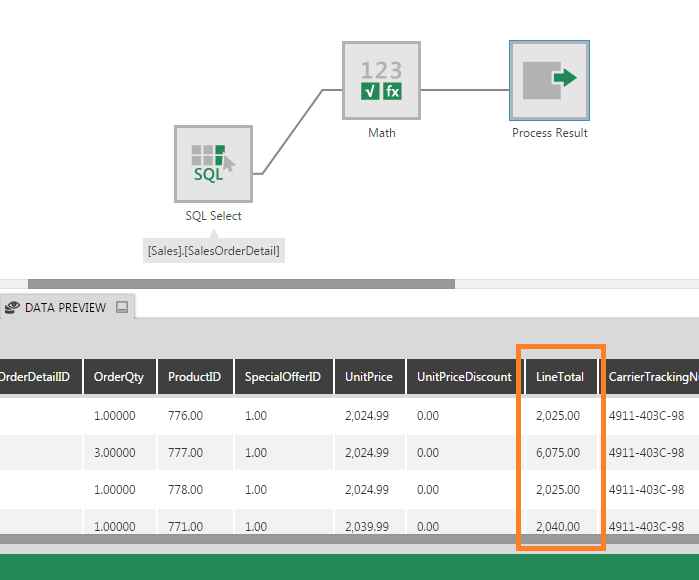 5. See also