Display alternating row colors in a scorecard
1. Overview
This article shows you how to display alternating row background colors in a scorecard or report.
2. Data preparation
For this example, create a data connector for a SQL Server Analysis Services (SSAS) database such as AdventureWorks.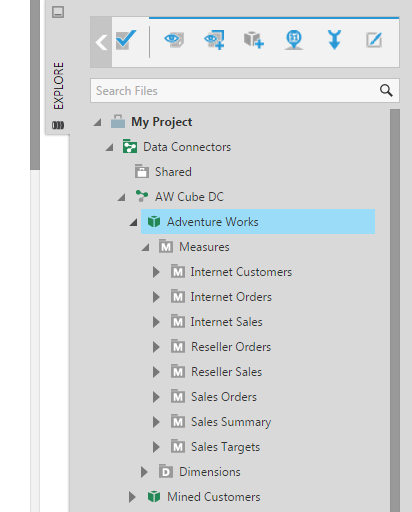 3. Design the scorecard
Create a new scorecard from the main menu and configure it as follows:
Drag the Product hierarchy from your data connector to the scorecard grouping area (drag a column or hierarchy here...). This will cause the scorecard body contents to be repeated once for each product. This will also add a pair of controls to the report, a Header data visualization and a data label.
Drag the Sales Orders \ Order Count measure from your data connector to the scorecard body. It will appear as a data label for displaying the order count for the product and will be accompanied by a header data visualization.
Change the font color of the two elements in the header area to White.
Click inside the scorecard header to select it and go to Properties. Click Look and set the background of the header to DarkGray.

Tip

When you have something in the cell selected, you can click Select Template Cell on the toolbar to select the underlying cell.
The scorecard looks as shown below.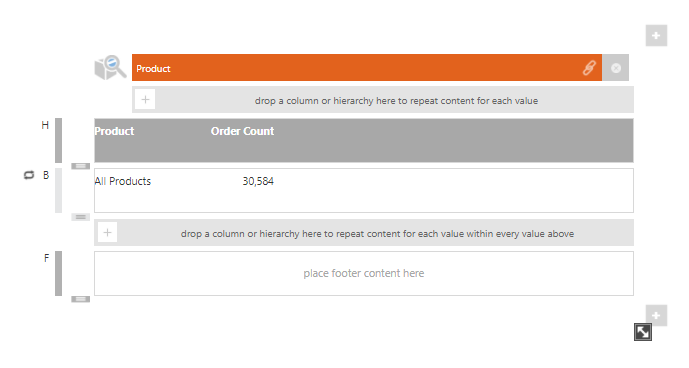 4. Configure alternating rows
Click inside the scorecard body and go to Properties. Click Look.
Click the Background Palette plus sign twice to add two palettes (one for each row). Click each palette in turn and set its background color.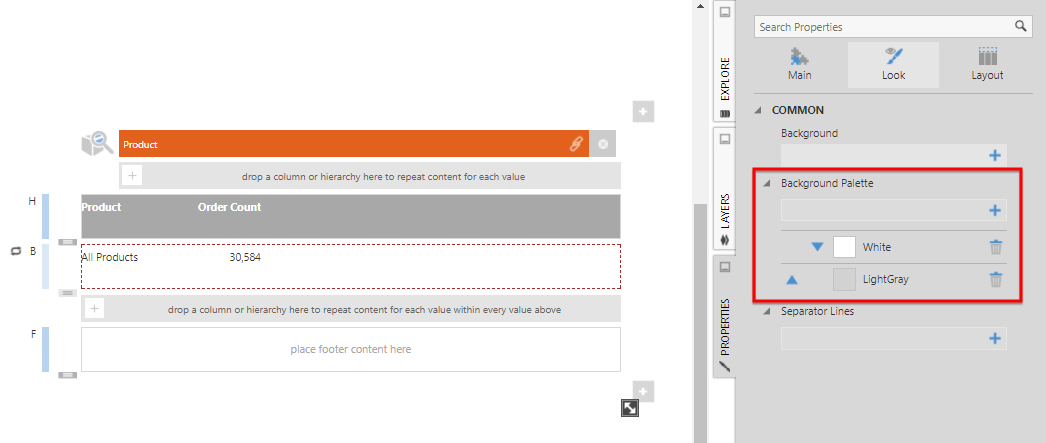 You can add more than two background palettes if you like. The scorecard will just cycle through each palette in turn.
5. View the scorecard
Switch to View mode to see the scorecard with alternating row colors.
6. See also