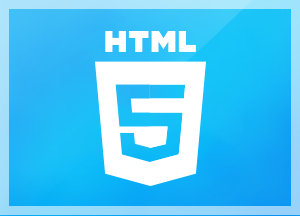 This is Part 4 of 5 in the Dundas Dashboard Version 5 Pre-Launch
Read Part 1 – Big Data
Read Part 2 – Cloud
Read Part 3 – New Visualization Objects
The way that we deliver and consume content online is growing more advanced as the barriers that surround traditional technologies crumble a little bit more every year. These new technologies not only allow beginner and intermediate users to pick up on the craft faster, but they also let experts break through any existing plateaus that they may have encountered. HTML5 is a new markup language that's used for structuring and presenting content online, and it's a shining example of this sort of new technology.
Dundas Data Visualization has taken advantage of HTML5 ever since version 4, but with Dundas Dashboard Version 5 we've taken care to fully utilize more of its functionality than ever. For example, the small multiples control was introduced in version 4 as a way to split data into a matrix of visualizations that share one or two dimensions. In version 5, we've incorporated this functionality directly into our HTML5 viewers, so designers can create cross-platform dashboards that include this control. Also new to our HTML5 viewers is the ability to create interactive tiles that can be viewed on any device. This means that you will no longer have to click to drill-down into a tile to see the data behind it, saving you time by presenting your most important KPIs on the default view.
With Dundas Dashboard v5 (coming this fall), Dundas allows you to utilize a full range of HTML5 capabilities in order to help your business uncover the true story behind its data
• Use the new small multiples control to create a matrix of visuals
• More interactive and richer dashboards on mobile
• Add interactive tiles to your mobile dashboards home screen
• Enhanced interactive behaviors including clicking, custom scripts and parameter changes.
• Faster access to the mobile app lets you get all your info at a glance
Dundas Dashboard allows you to take all of your data and present it on whichever device works best for you. With a custom business dashboard you can ensure that regardless of what device you're using, your data will be properly interpreted by all levels of your organization.
Watch this short trailer on Dundas Dashboard v5 to see what's coming.