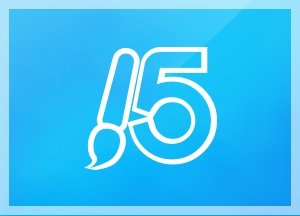 This is Part 5 of 5 in the Dundas Dashboard Version 5 Pre-Launch
Read Part 1 – Big Data
Read Part 2 – Cloud
Read Part 3 – HTML5
Read Part 4 – New Visualization Objects
Customization is normally treated as a selling feature for a product that aims to allow you to "showcase your personality". When Apple announced the iPhone 5C which comes in a wide range of colors, people grew excited over the fact that they could now choose a phone in a shade beyond the traditional black or white. And although the color options don't have any effect on the device's performance, it still helped Apple sell over 9 million devices in the first week. While this is an impressive figure, one can't help but wonder how many more devices would be sold if the internal configuration were just as customizable, leading to an out-of-the-box solution that could appeal specifically to mobile-gamers, business users or e-readers, just to name a few.
Although Dundas Dashboard Version 5 doesn't come in a limited range of colors, we have designed it with new customization options that work in parallel to your business rules and make your life easier.
By customizing individual cells in your analytical grid, Dundas Dashboard Version 5 allows you to highlight areas of importance according to your specific business rules. This greatly decreases the amount of time that you need to spend looking at reports to find your required metrics.
Several new enhancements have also been added that allow you to temporarily change the appearance of a dashboard for printing or export purposes.
Dundas Dashboard allows you to take all of your data and present it visually while defining specific rules to keep you from creating repetitive tasks for your business users. With a custom business dashboard you can ensure that your data will be properly interpreted by all levels of your organization.
Watch this short trailer on Dundas Dashboard v5 to see what's coming.