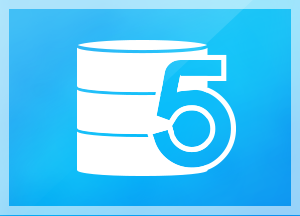 This is Part 1 of 5 in the Dundas Dashboard Version 5 Pre-Launch

If you've been paying attention to the tech industry in the last few years, you've undoubtedly heard the term "Big Data" being thrown around. Just how much data do you need to have before it's considered big depends on your organization, but with 2.5 quintillion bytes of data being created every day as of 2012 it's safe to say that big data classifies as anything that's too large and complex to process using traditional applications. Dealing with numbers of this size can prove troublesome especially when you're running manual reports, the data is created so rapidly that it becomes invalid by the time you present the findings.
Dundas Dashboard aims to bring your Big Data to scale by letting you make sense of it. After all, what's Big Data if you can't analyze it and draw results from it?
With Dundas Dashboard v5, Dundas introduces Big Data Connectivity with a range of sources including
Hadoop
Amazon Redshift
Google BigQuery
Dundas Dashboard allows you to take all of your data and present it visually. With a custom business dashboard you can ensure that regardless of its size, your data will be properly interpreted by all levels of your organization.
Watch this short trailer on Dundas Dashboard v5 to see what's coming.