The wait is over – Dundas BI 5 is here! With this release comes over 150 new features and enhancements to ensure unlimited analytics possibilities are made even easier. With Dundas BI 5, everyone (yes, even you!) will enjoy faster ways to access the key data they need, in the way they need it.
Schedule a Live Demo of Dundas BI 5
If you haven't had the opportunity to, I highly recommend you check out our launch webinar – What's New in Dundas BI 5. A lot was covered about what you can expect to see in our newest version, such as Advanced Visual Analytics, Simplified Systems Integrations and an Enriched User Experience. However, as this release was chock-full of new upgrades, there was only so much we could feasibly cover in the webinar.
So we've decided to host two (2) webinars, conducted by Dundas' Professional Services team, over the coming weeks, to fill you in on everything great about Dundas BI 5 that may have gone unnoticed.
Webinar #1 – Predictive Analytics for Everyone
In the first webinar of this series, we'll focus on the new and enhanced predictive analytics options available to you in Dundas BI 5. Davide De Simone, Business Intelligence Consultant, will walk you through how business analysts can incorporate predictive analytics into their visualizations with two clicks, and how data scientists can integrate their advanced data models right into Dundas BI's data flow.

Date – Wednesday, February 21, 2018
Time – 11:00 AM EST
Presenter – Davide De Simone, Business Intelligence Consultant
Webinar #2 – 18 Cool Features of Dundas BI 5 that Data People Love
In our second installment, we'll focus on new and valuable capabilities in Dundas BI 5 that while small, will make your life considerably easier. These are features that every data person will appreciate and use every day, and what they lack in flashiness, they make up for in significance. Trust us when we say, the impact these features will have on your BI project is BIG.

Date – Wednesday, March 21, 2018
Time – 11:00 AM EST
Presenter – Ekaterina Sycheva, Business Intelligence Consultant
These feature webinars are led by Business Intelligence Consultants on Dundas' talented and creative Professional Services team, who will share their expertise on specific areas of Dundas BI 5 they themselves championed. Each webinar will showcase distinct, key areas of the product that are designed to amplify your visual analytics arsenal.
Each webinar will also be preceded by a short blog, highlighting some critical points that will be further discussed in the webinar. This particular piece will serve as the accompanying blog for our Predictive Analytics webinar.
So let's get into it!
In anticipation of Webinar #1 – Predictive Analytics for Everyone, here is a brief overview of what to expect.
Forecasting & Clustering
With Dundas BI 5, we're providing the ability to boost your predictive analytics with new forecasting formulas that capture the evolving trend or seasonality of data to predict the future, and new clustering formula to classify new data.
Our new Exponential Smoothing formulas apply an exponentially-decreasing weight to historical data in order to forecast future values based on emerging trends. In other words, this means that when using this function, recent observations are given relatively more weight in forecasting than older observations.
Exponential Smoothing in Dundas BI
The new Clustering function uses the K-Means algorithm to categorize data points into groups based on similarity of the variables provided. This method of clustering has been successfully implemented in various topics, including market segmentation, computer vision, geostatistics, astronomy and agriculture. So the next time you need to identify different groups in your data that should receive special treatment (for example, a defined custom marketing campaign for a certain cluster), look no further!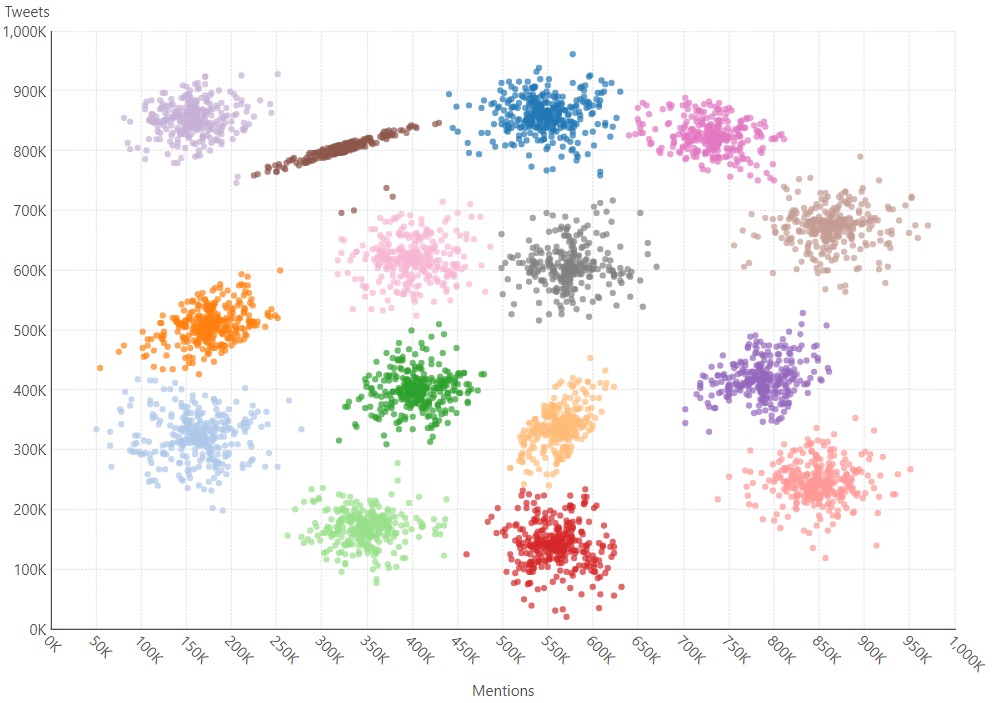 K-Means Clustering in Dundas BI
Python
When releasing Dundas BI 5, an objective of ours was to ensure we tackled complex integrations, so that deploying Dundas BI seamlessly within your overall technology stack would become a simple matter of tweaking a few settings. One thing we're really excited about, is the addition of Python in Dundas BI. With this new capability, you're now able to run your own Python script within Dundas BI and have Python's best machine-learning (AI) libraries analyze your data, while Dundas BI visualizes it.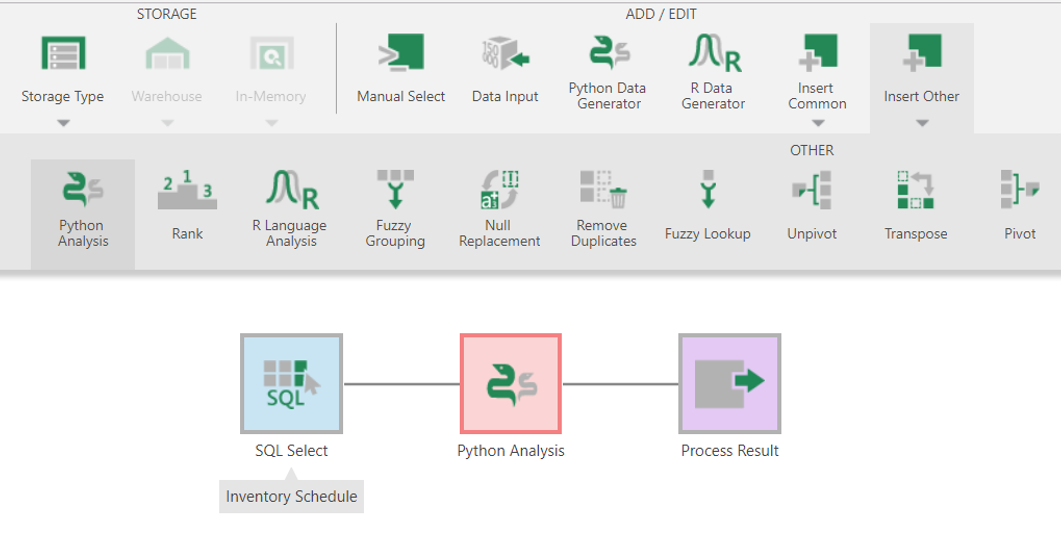 Python in Dundas BI
Try Dundas BI 5 today to take advantage of Forecasting, Clustering, and Python, and other exciting features that are now available.
You can learn more about additional Dundas BI 5 features like Tree and Chord Diagrams, Heat Maps, Incremental Data Storage, PostgreSQL Deployment, and more by visiting our Dundas BI 5 features page.
Don't forget to register for our feature series webinars:
About the Author

Follow on Linkedin More Content by Jordan Zenko