Info-Tech Research Group, a world-leader in information technology research, has compiled their 2020 in-depth Product Scorecard Report that evaluates and ranks Dundas BI based on feedback from real end users of the software.
The data in this report is collected from verified, real end users, and provides a holistic, unbiased view of the business intelligence product landscape. Dundas BI is named a leader by IT and business professionals.
Dundas BI Received The Highest Composite Score Amongst 14 Vendors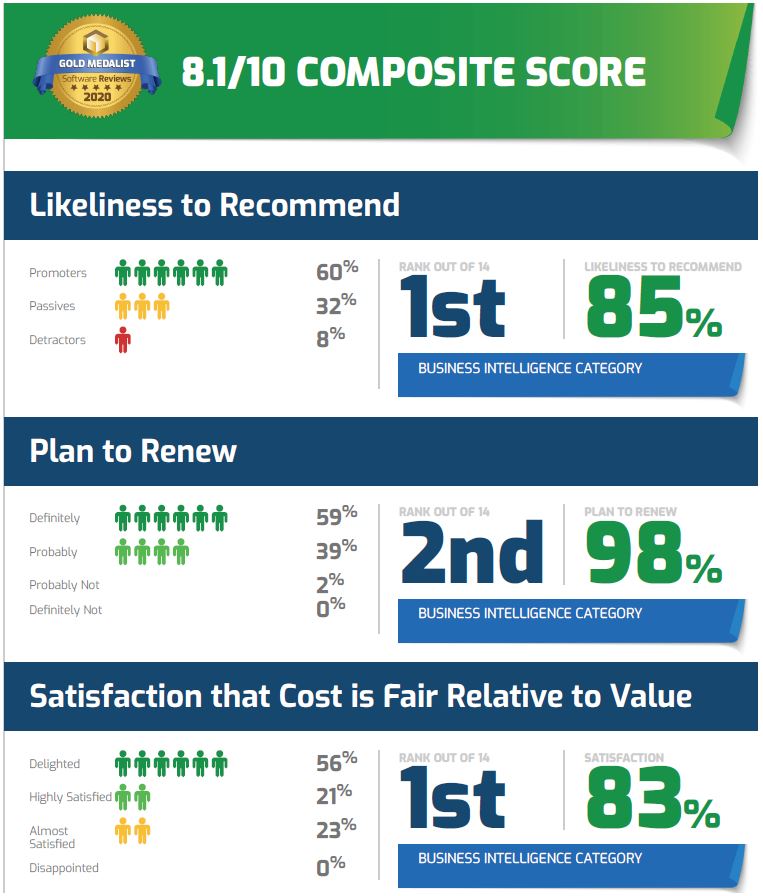 #1 in Vendor Capabilities Satisfaction for...
Breadth of Features
Product Strategy & Rate of Improvement
Vendor Support
Ease of IT Administration
Ease of Customization
#1 in Product Feature Satisfaction for...
BI Platform Administration
Personalized Executive Dashboards
Enterprise software purchasing decisions not only rely on data and facts, but also on gut instinct and emotional inputs. Dive into the Product Scorecard to understand Dundas BI's capabilities and the emotional sentiment held by end users.
Trusted by World-Class Enterprises